UK's first Hydrogen Champion named
UK government's Department for Bussiness, Energy & Industrial Strategy announced the appointment of Jane Toogood as the country's first 'Hydrogen Champion'.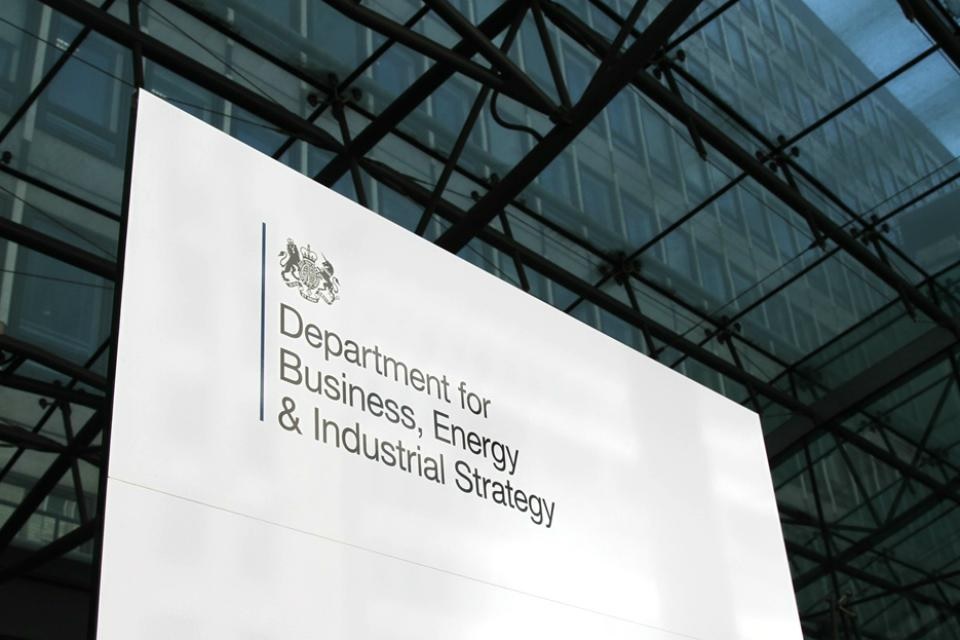 At the Hydrogen Investment Summit, a new round of funding is announced, reaffirming the government's vision for the UK to be a hydrogen-based economy. This is a major next step in delivering the government's ambition to have one gigawatt of electrolytic hydrogen in operation or construction by the end of 2025.
Business and Energy Secretary Kwasi Kwarteng will demonstrate how the government is making good progress on unlocking the £9 billion ($10.8 bln) investment needed to make hydrogen a cornerstone of the UK's greener future, while supporting a move away from costly fossil fuels.
Kwarteng said: "The UK's hydrogen sector is open for business. With the right investment, we can unlock the enormous potential of hydrogen by reindustrialising our economy and ending our dependency on expensive fossil fuels.
"The new funding represents an important step forward in realising this potential, and I look forward to working with Jane Toogood as our new Hydrogen Champion, ensuring industry and government are aligned to accelerate hydrogen production as a clean, homegrown energy source."
Energy Minister Greg Hands announces the opening of the joint allocation round for green hydrogen projects. Under this joint round, funding is available from both the Net Zero Hydrogen Fund, and the Hydrogen Business Model (HBM).
From today, new low carbon green hydrogen projects can apply for government funding through: 
The Hydrogen Business Model (HBM) – a contractual business model for hydrogen producers to incentivise the production and use of low carbon hydrogen through the provision of ongoing revenue support.
The Net Zero Hydrogen Fund (NZHF) – up to £240 million ($288.1 mln) of grant funding to support the upfront costs of developing and building low carbon hydrogen production projects.
Projects can apply for both capital funding via the Fund, and revenue support through the HBM. Details on the budget for this first allocation round will be confirmed when the project shortlist is published, due in early 2023.
Hydrogen Champion to help realise UK's H2 ambitions
Kwasi Kwarteng also announces the appointment of Jane Toogood as the UK's first Hydrogen Champion. She will play a vital role in bringing industry and government together to realise the government's hydrogen ambitions; including supporting up to ten gigawatts of hydrogen production capacity by 2030, aiming to run annual allocation rounds for electrolytic hydrogen, and designing, by 2025, new business models for hydrogen transport and storage infrastructure.
New Hydrogen Champion will help drive industry investment and deployment in the early development of the UK hydrogen economy. She will identify current barriers to building a strong UK hydrogen economy and develop creative solutions for how these can be addressed to accelerate the project pipeline and deliver on the UK government commitments.
Toogood said: "The Government has ambitious plans for the UK to ramp up hydrogen technology. Hydrogen deployment as a clean energy source is one of the key solutions to help the UK reach its net zero targets and I strongly believe there is an opportunity to accelerate this, working collaboratively across industry and government to land projects and infrastructure on a timeline that serves stakeholder and customers' needs."
"As the UK's Hydrogen Champion, working with industry and Government, I hope to ensure we make progress in building a thriving hydrogen economy ensuring private sector investment and policy decisions are aligned to support timely decisions and outcomes."
Jane is chief executive of Catalyst Technologies at Johnson Matthey, a player in the research and development of technologies to accelerate the transition towards net zero. She is also co-chair of the Hydrogen Advisory Council.
These announcements are also supported by the publication of several documents that deliver on commitments set out in the UK Hydrogen Strategy and the British Energy Security Strategy. These include: