Unifeeder Takes Majority Stake in The Feedertech Group
Short-sea operator Unifeeder has acquired a 77% stake in The Feedertech Group, a Singapore-based feeder and shortsea operator, the company announced.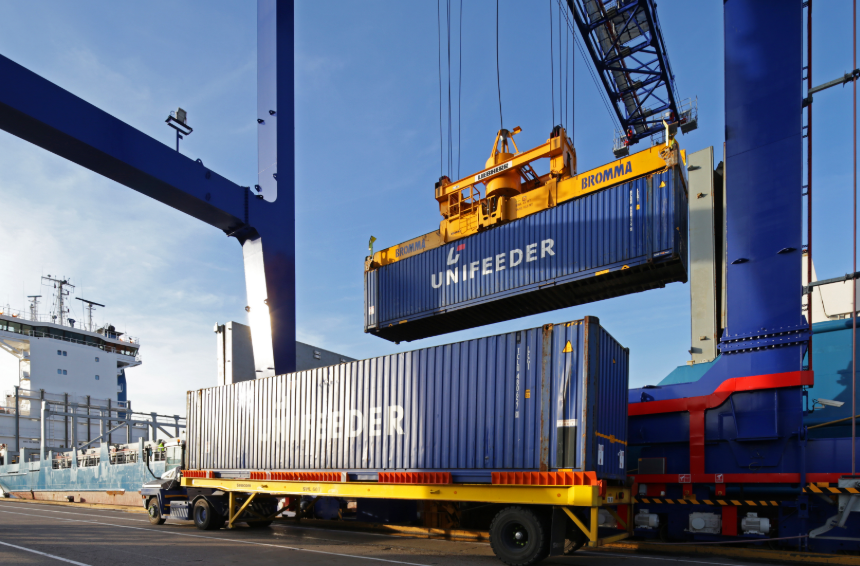 As informed, the remaining 23% shareholding in the group will be retained by the group's Chairman, Ali Maghami.
Established in 2003, the group operates two companies; Feedertech, which is a feedering service and Perma, a regional shortsea network. Both operate in the same market and connect the fast-growing trade route of Asia-Middle East via the Indian Subcontinent.
The group generates annual revenue of close to USD 200 million from a diversified customer mix, calls at 50 ports and transports over 600k TEU annually.
Unifeeder, which was acquired in 2018 by Dubai-based port operator DP World, said that the acquisition is in line with its parent's growth ambitions.
"Both Feedertech and Unifeeder share similar business models and a desire to reduce inefficiencies, and by combining the expertise of the two entities, we believe we can deliver a high-quality product for our customers. Furthermore, being part of the DP World family will allow us to benefit from their deep relationship with end-customers and a wide global network,'' says Ali Maghami.
Through Feedertech and Perma, Unifeeder will now have the capability to offer feedering and regional shortsea connectivity in Europe, the Mediterranean, North Africa, Asia, the Middle East, and the Indian Subcontinent.
As explained by Unifeeder, the expansion also enables opportunities in the fast-growing coastal shortsea trade on the Indian Subcontinent, complementing the existing India logistics strategy of DP World.
''This is yet another strategic step in our vision to build a global presence, offer a broader network of solutions to customers and leverage the way we engage with them to create the most comprehensive and integrated solutions across multiple geographies," Jesper Kristensen, CEO of Unifeeder, commented.
"Feedertech's asset-light business model and approach to preserve the common-user independent platform that focuses on flexibility, reliability and providing sustainable logistics solutions, made it a clear fit for Unifeeder.''
The deal is expected to close by the year-end.