Update: Fire breaks out at Türkiye's Iskenederun Port following devastating earthquake
A large fire has been reported at the Iskenderun port in Türkiye, following the massive earthquake that rocked the Hatay province on Monday, February 6.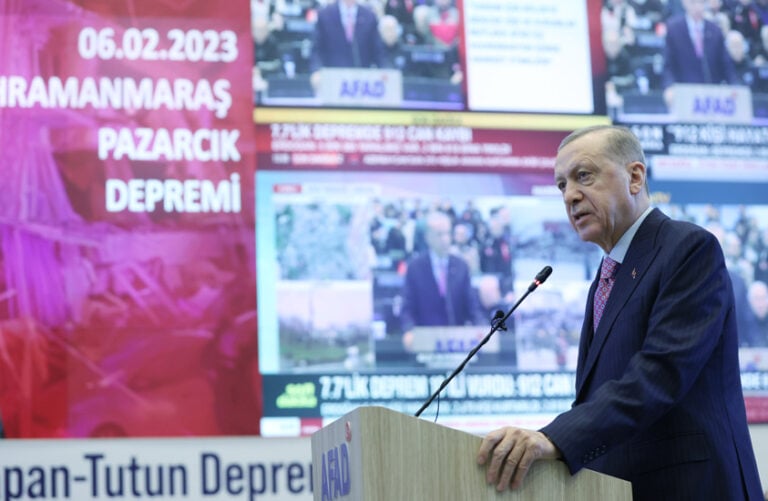 Witness accounts and videos shared on social media show toppled containers with some of them ignited, sending a plume of dark smoke billowing into the air. Efforts to contain the fire are said to be underway. It is unclear what is the extent of damages at this point in time.
The port has been subject to significant damage in the earthquake that measured in magnitude of 7.8 on the Richter scale, leading to a full stoppage of operations. Industry majors such as Maersk have announced that they would be rerouting their cargo to nearby ports such as Port of Mersin and Port Said.
Furthermore, cargo operations at Limak Terminal have been temporarily suspended until further notice due to the destructive effect of the strong earthquake.
Cargo operations at Ceyhan Marine Terminal (BTC) have been halted due to damage reporting and an emergency meeting.
Overall, the country's energy infrastructure suffered significant damage, especially the electricity and natural gas transmission and distribution lines.
The Türkiye's Government refuted fears of a tsunami that emerged after the earthquake, saying that there was no danger of a tsunami on the Eastern Mediterranean coast.
"Talks for international aids have started as well. In addition to NATO and the European Union, 45 more countries' offer for help have been received," Turkish President Recep Tayyip Erdoğan said on Monday.
Over a thousand people have lost their lives following the earthquake and tens of thousands are believed to be injured following the collapse of thousands of buildings, official data from the government shows.
Search and rescue efforts are underway as rescue teams comb through the area in search for potential survivors under the rubble.