Wavepiston bags multi-million wave demo grant
Danish developer Wavepiston has been granted €2.5 million by the European Commission's Horizon 2020 program for the full-scale wave energy demonstration project.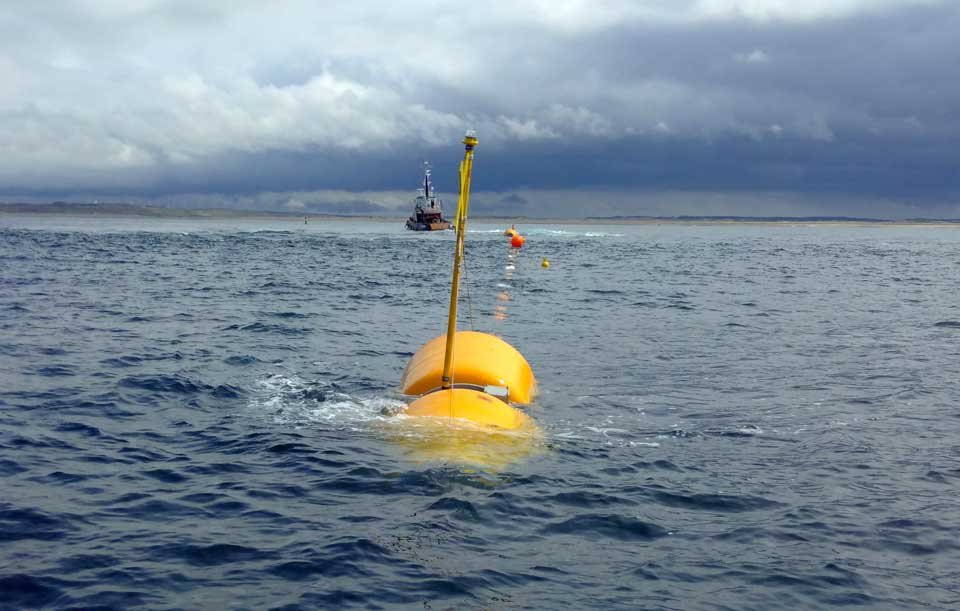 The demonstration project, planned to run from 2018 to 2020, is expected to see Wavepiston demonstrate power to grid capabilities of a full-scale system to prove energy potential and durability.
Also, the developer said earlier it will seek to optimize the manufacturing and assembly methods, as well as to validate commercial potential of the Wavepiston system during the project.
The project, titled 'Competitve wave energy on islands', was awarded funding through the second phase of the Horizon 2020's SME Instrument program which supported a total of 65 companies in its latest round.
The SME Instrument is part of the European Innovation Council pilot that supports top-class innovators, entrepreneurs, small companies and scientists with funding opportunities and business acceleration services.
Depending on site, the demonstration system will consist of 1-2 strings with 20-30 energy collectors, while the peak effect per string will range from 100 to 250kW, Wavepiston unveiled earlier.
The Wavepiston system is made up of a simple string consisting of a steel wire rope and a flexible pipe.
On the string, energy collectors (ECs) are mounted. Each EC consist of two pumps and a plate. The purpose of the EC is to convert the surge motion of the waves to pressurized water.
Wavepiston uses the wave motion to move plates back and forth. The motion of each plate pumps seawater into a pipe placed along the system.
The pipe transports the water to onshore turbine station which converts pressurized water to electricity.