Wavepiston kicks off installation ops for wave-powered desalination system
Danish wave energy company Wavepiston has started with the installation operations for its wave-powered desalination system in Canary Islands.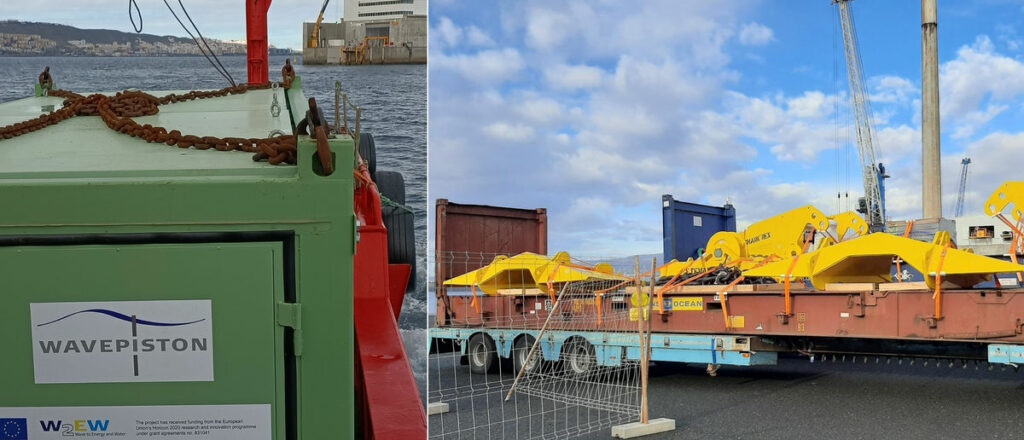 In mid-December 2021, the power generation and desalination units were transported and placed on the Oceanic Platform of the Canary Islands (PLOCAN) in Gran Canaria.
After that, Wavepiston started works to connect all relevant piping, so that the units can receive pressurized water from the company's wave energy system in 2022.
The string parts of the system are currently being produced, and according to Wavepiston, it is requesting quotes for the production of the energy collectors.
The timeline is to be able to commission electricity and desalinated water by September 2022, Wavepiston said.
The mooring components for the wave-powered desalination system have also been shipped to Gran Canaria.
"We have shipped the Vryhof anchors from the Port of Rotterdam and together with chains, mooring rope and tension system they will keep the string with our energy collectors well in place," Wavepiston said.
The installation of the mooring and string is planned for April 2022.
Wavepiston's wave energy system consists of energy collectors placed in the ocean. The energy collectors produce pressurized seawater which is transported to the shore where power generation and reverse osmosis units used for desalination are located.
---
Follow Offshore Energy – Marine Energy
---