Welsh marine spotlights benefits of cross-border teamwork
Marine Energy Wales has welcomed the recent deployment of WaveSub, highlighting the capacity of marine energy sector to act as a catalyst for positive cross-border collaboration within the United Kingdom.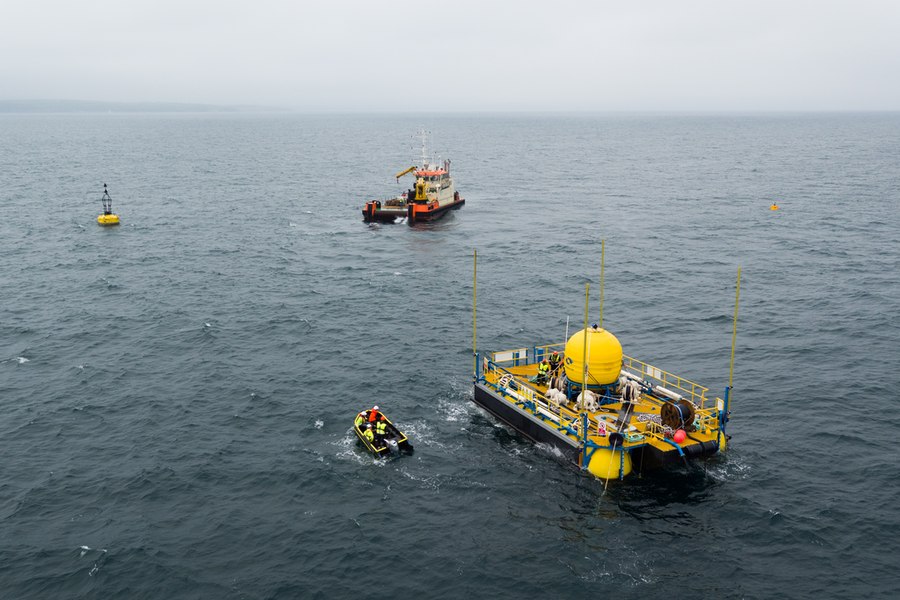 The deployment of a wave energy device – made by Swansea-based Marine Power Systems, and conducted with the support of Scottish outfit Leask Marine – demonstrates, according to Welsh marine industry body, how marine energy can lead to positive cross-border collaboration between Wales, Scotland and the South-West of England to deliver in a project which seeks to produce 'clean, green energy for generations to come.'
Pointing out that such peripheral economies are experiencing the greatest benefits from this nascent industry, Marine Energy Wales also noted the contribution of the already existing supply chain, which, according to the organization, is able to diversify and create clusters to build resilience.
David Jones, Project Director of Marine Energy Wales, said: "Marine energy is an industry which can reach the rural, coastal regions of the country where many other industries cannot – and often it is these regions which are most in need of economic regeneration.
"The deployment of WaveSub is a perfect example of this as the project has brought together Pembrokeshire, Orkney and Cornwall to successfully produce and deliver a device which will utilize our natural resources for clean energy generation."
---
---
In 2016, it was estimated the sector supported 1,700 jobs across the UK, and a recent report from ORE Catapult predicts that by 2040 this could increase to 22,600.
The same report clearly demonstrated that the UK's marine energy industries can meet the UK government's requirements for determining support for new technologies; by achieving maximum carbon reduction, showing a clear cost reduction pathway, and demonstrating that the UK can be a world-leader in a global market, the organization added.