Wisdom Marine orders two more bulkers in Japan
Taiwanese shipping major Wisdom Marine has revealed an order for the construction of two more 40,000 dwt bulkers.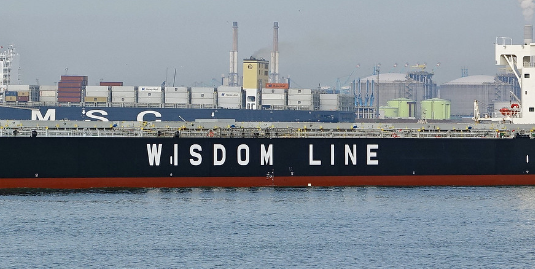 The company said that the vessels would be built by Japanese Imabari Shipbuilding or its affiliated shipyard Nihon Shipyard, a joint venture between Japan Marine United Corporation (JMU) and Imabari Shipbuilding established on January 1, 2021.
Wisdom would be paying around $33 million per vessel, bringing the deal to around $66 million. The delivery dates were not disclosed.
The contract is being announced on the back of a similar order placed in March for two bulkers of the same size at Namura Shipbuilding for the same price.
The Taiwanese shipping company has been on an ambitious fleet renewal campaign over the recent period, phasing in newbuilding vessels and disposing of veteran tonnage.
At the end of March, the company took delivery of a 40,000dwt newbuilding vessel from Onomichi Dockyard.
The vessel is named MV Bunun Xcel and it is a NOx tier III eco-ship, the company said.
At the same time, the company disposed of two vessels last month on behalf of its subsidiaries.
As disclosed, these include 2015-built 34,393 dwt bulk carrier Daiwan Champion, which fetched $ 20 million from the sale, and 58,120 dwt bulker MV Amis Orchid, built in 2012, which was sold for $18 million.
However, the buyers of the vessels in question were not disclosed on the stock exchange.
Not including the latest four orders, Wisdom Marine has ten newbuildings to be delivered, predominantly at Japanese yards, data from the company's website shows. These include five Handysize bulkers, with orders spread between Onomichi, Namura, and Tsuneishi shipyards.
Three Panamaxes and two Supramaxes are also on order at Tsuneishi and Imbari Shipbuilding. All vessels are slated for delivery between 2023 and 2024.
Wisdom Marine's live fleet comprises around 140 bulkers.