World first as hybrid Modus AUV lands in Equinor's subsea docking station
The UK-based Modus Subsea Services has completed autonomous docking of one of its hybrid autonomous underwater vehicles (HAUV) to an Equinor subsea docking station (SDS), representing a world's first.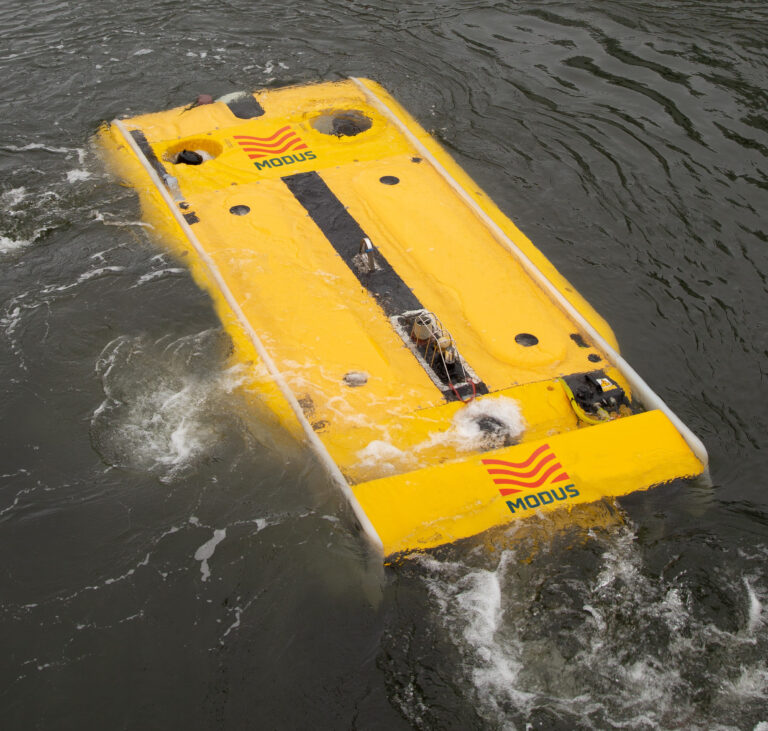 The HAUV system, based on a Saab Sabertooth AUV, successfully docked subsea to the SDS in the North East of England without any operator intervention, Modus said.
According to the company, the entire operation was monitored live from the Modus Command and control center located at its headquarters in Darlington, utilizing a secure data network and free space optics at the test site.
The achievement is part of an Equinor funded test scope.
"This is one of the last technology enablers to be proven allowing the use of resident subsea drones to become a reality across the sector. Modus has positioned itself at the forefront of subsea technology and innovation with a vision to offer full autonomous solutions at net zero," said Graeme Jaques, sales manager at Modus.
At the end of 2021, Equinor signed a frame agreement with Blue Logic for the delivery of subsea docking stations and other subsea equipment.
The deal is expected to contribute to the effective execution of proposals and projects going forward.
Follow Offshore Energy's Subsea on social media: