World's Largest Boxship Wraps Up Maiden Voyage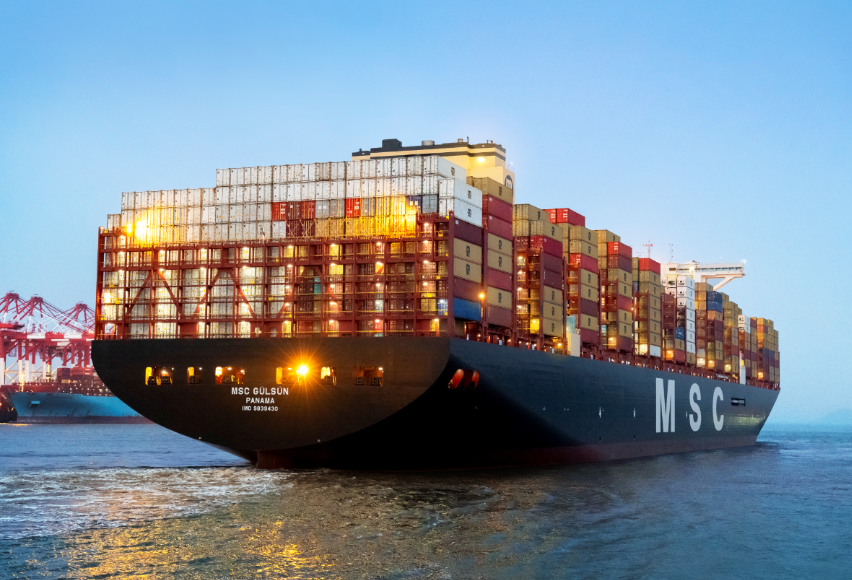 MSC Gülsün, the world's largest containership, has arrived in Europe after completing its maiden voyage from the north of China, Swiss Mediterranean Shipping Company (MSC) said.
MSC Gülsün is the first of a new class of 23,000+ TEU vessels to be added in 2019-2020 to the company's global fleet. Ten other ships in this class have been ordered by MSC.
Built at the Samsung Heavy Industries (SHI) Geoje shipyard in South Korea and delivered in July this year, MSC Gülsün is said to set a new standard in container shipping, in particular in terms of environmental performance.
With a length of some 400 meters long and a width of more than 60 meters, the Panama-flagged MSC Gülsün has a record-size capacity for a containership – 23,756 TEU.
As explained, this new class has been designed with environmental, efficiency, stability and safety matters in mind. One of the features is the vessel's shape of the bow designed to enhance energy efficiency by reducing hull resistance. What is more, ship wind resistance is minimized, resulting in lower fuel consumption. Additionally, it is possible to connect the ship to shore power, enabling it to tap local power sources in port.
MSC Gülsün's improved energy efficiency and fuel economy ensure that MSC is on track to meet international 2030 environmental policy targets set by the UN International Maritime Organization (IMO) ahead of time, building on a 13 percent improvement in CO2 emissions per ton of cargo moved already achieved across the MSC fleet between 2015 and 2018, the company said.
To comply with an upcoming marine fuel regulation in 2020, the ship is also equipped with a UN IMO-approved hybrid scrubber and has the option of switching to low-sulphur fuel or to be adapted for liquified natural gas in the future.
MSC Gülsün and its 10 sister ships are also all designed to meet the next steps in digital shipping by enabling fast data transmission to shore and connection for smart containers.
SHI will deliver six of the new class of ships, while SHI's compatriot shipbuilder Daewoo Shipbuilding & Marine Engineering (DSME) is constructing the other five units.
Image Courtesy: MSC
---
Read more: World's Largest Boxship Arrives at Port of Tanjung Pelepas