YSA Design jumps onboard Northern Xplorer's zero-emission cruise ship project
Norwegian company YSA Design has become the latest member of a consortium led by Northern Xplorer, a recently established Norwegian cruise venture, that aims to build the world's first zero-emission cruise ship.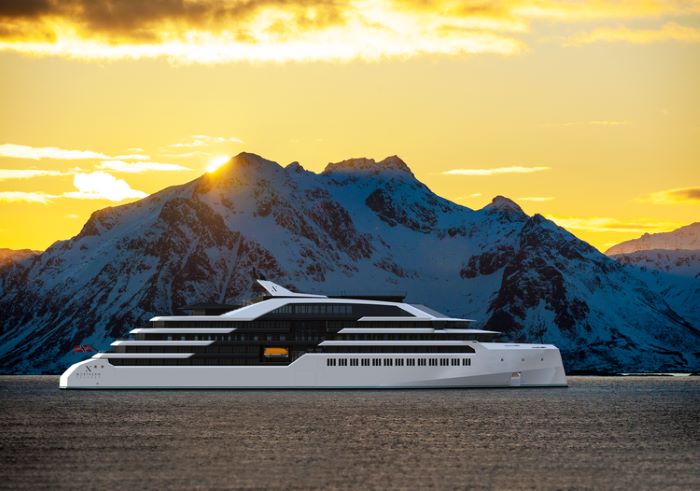 As disclosed, after receiving a formal invitation to join the project, the Oslo-based design company will take oversight of key aspects of project development, helping to convert the visionary concept into reality.
NX has already signed a Letter of Intent (LoI) with Portugal's West Sea shipyard to build a 140-meter long, 250-guest capacity ship with 125 cabins for the 2026 cruise season, powered by hydrogen fuel cells and batteries.
Furthermore, the company signed a LoI with Norwegian hydrogen bunkering specialist HYON to secure hydrogen fuel cell technology for the ship.
"As coordinating architect, YSA Design is developing the GA, and offering layouts and renderings in close cooperation with designer Axel Brox," said Trond Sigurdsen, Senior Architect, YSA Design
Designers have been tasked with specifying reusable materials from Scandinavia, where possible, which should also be recyclable. Life cycle planning for key materials is also considered an important element in the building process.
Other standout features will include YSA Design's solution for the observation deck and lounge, where attention has been given to maximise dramatic panoramic views, even when the ship is close to steep mountains in narrow fjords. 
Classification society DNV was selected to class the vessel and will be engaged during construction and commissioning to verify that its design and structures are fully in compliance with flag and international mandatory requirements, as the basis for obtaining and retaining all necessary certificates for safe operations.