Zoning plan for Gen2 Energy's hydrogen facility in Mosjøen gets approved
The municipal council in Vefsn municipality has approved the detailed zoning plan for Gen2 Energy's hydrogen facility in Mosjøen, Norway.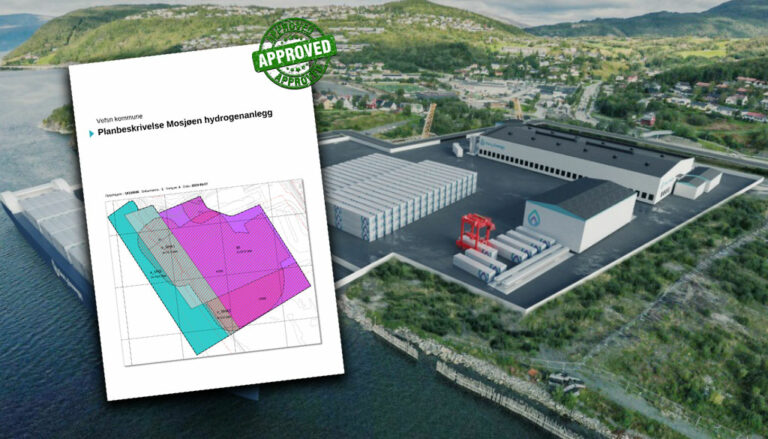 Gen2 Energy, a Norwegian green hydrogen company, said the zoning plan provides the opportunity to realise a production plant with a capacity of up to 100 MW and includes the necessary area for filling, storing, and handling of a large number of hydrogen containers as well as a quay for seaborne transport of containers to markets in Norway and Europe.
It pointed out that the plan allows for large-scale production and handling of green hydrogen for commercial use, which differentiates the Gen2 Energy project in Mosjøen from other hydrogen projects in Norway.
Various aspects of the project have been thoroughly scrutinised through impact assessments in a number of areas such as safety, noise, emissions, ground conditions, natural hazards, and traffic safety, the company said, adding that in the consultation process, several comments and pieces of advice were received which have been taken into account in the final zoning plan.
One objection was received from Nordland County Municipality, but according to Gen2, the matter has been resolved through dialogue and clarification with the county administration.
To note, the zone planning work for the project started in September 2021 and has taken 18 months.
Jonas Meyer, CEO of Gen2E Energy, stated: "This is really an important milestone for us in Gen2 Energy. Through this approval, we have received confirmation that we have a mature large-scale project. The approved zoning plan is an important step towards realising a hydrogen facility in Mosjøen."
Svein-Erik Figved, Head of Public Affairs at Gen2 Energy, commented: "We have had a very good collaboration with Vefsn municipality, which has been forward-looking and targeted in its work with the zoning plan. The municipality shows a strong will to put in place the necessary frame conditions for the production of green hydrogen in Mosjøen."
To remind, in January this year, Norsk e-Fuel, an industrial consortium for creating sustainable fuel, and Gen2 Energy signed a Memorandum of Understanding (MoU) to collaborate in the development of Mosjøen as a key location and workplace for the green industry in Norway.
The collaboration includes the intent of building an industrial supply chain for green hydrogen, common access to additional land, and joint infrastructures for green industrial processes in Mosjøen.