Advertorial: A Future-Oriented Automation Platform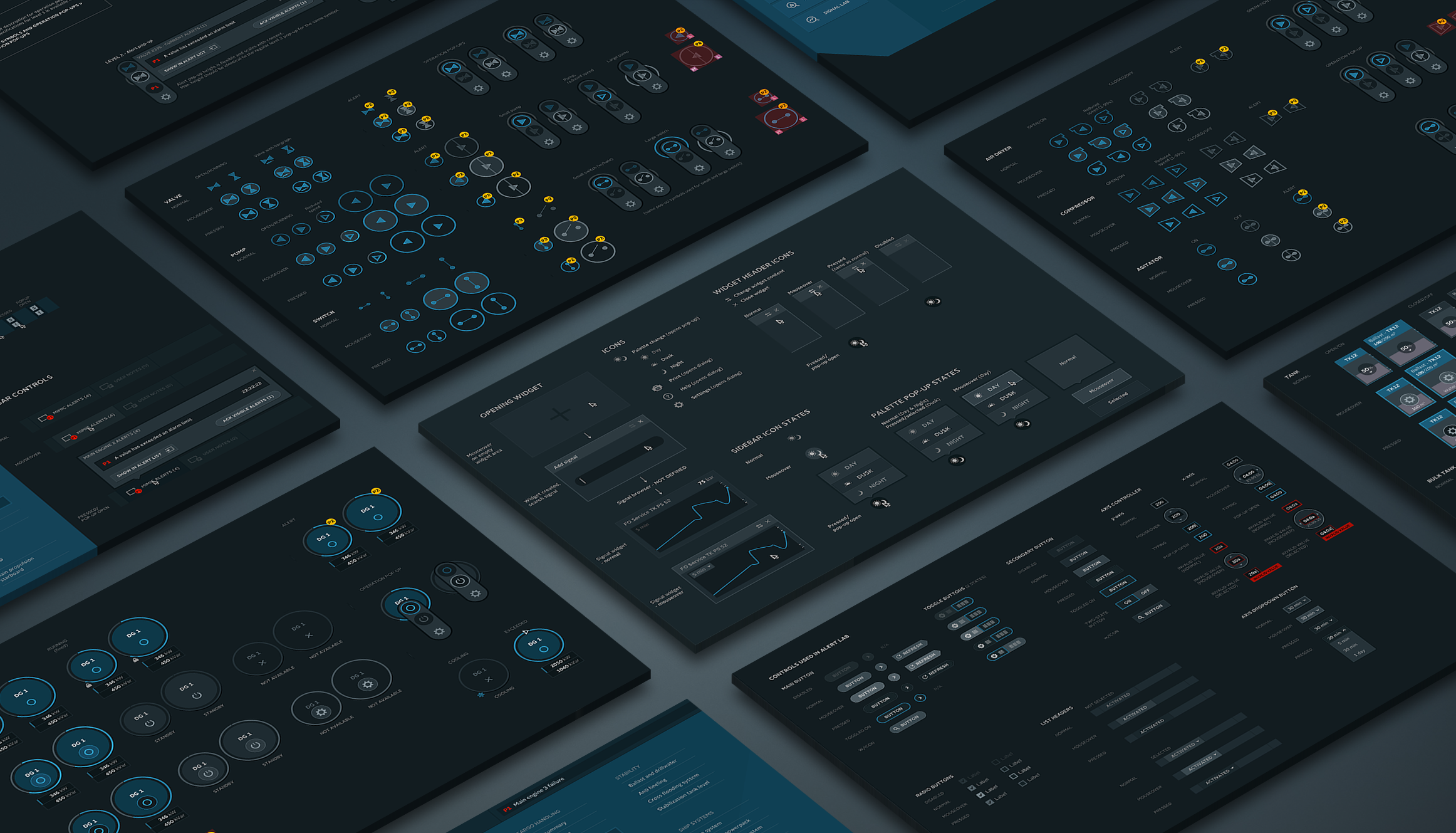 A Future-Oriented Automation Platform: Ulstein's X-Connect
Ulstein Blue Ctrl AS, part of the Ulstein Group, has developed a future automation platform that allows its users to work smarter and more efficiently.
Ulstein Blue Ctrl AS, Ulstein Group's newest subsidiary company, is part of the group's initiative on ship automation and digitalisation. Ulstein Blue Ctrl AS has its origins in Ulstein Power & Control AS, which started out developing alarm monitoring systems for the maritime industry. A few years back, they decided it was time to develop something new: a more future-proof automation platform. After an initial period of mood boards, brainstorm sessions, and research, they came up with a wish list and a clearer vision of the product they wanted to develop.
A Future in Software
In a business oriented on hardware-based technology, Ulstein started to believe that the future in automation systems was not in hardware but in software. They envisioned a single system, a single tool that would allow them to configure everything that interacts with external systems on board.
The company decided that its new automation platform should be based on open source software, and that its application and further development should also be entirely open. The enterprise discussed ideas with different companies, searching for a hardware supply partner that could help bring it to life. Ulstein had two decisive criteria for manufacturers, which were that the individual components were certified to IEC 60945 or could be easily certified, and that the supplier could provide a PC-based controller that allowed simple data exchange with its software. Ulstein found this unique combination at Bachmann. In terms of technology and software, Bachmann is often a step ahead of the competition. Using Bachmann's M1 controller as a basis, Ulstein created an automation platform that can integrate any number of function units and can be adapted to special customer requirements. The platform was named Ulstein X-Connect.
Scalability
Ulstein X-Connect is a universal digital platform for marine automation, control, and monitoring, combining high-performance software and hardware. The platform became the back-bone architecture of Ulstein's new automation system.
There is a lot of equipment on board a ship. Most of the equipment is either interfaced or controlled from the Ulstein Automation System. Both smaller and larger systems, such as thrusters or engines, are easier to configure into an X-Connect application. As soon as it is connected to the X-Connect network, the network knows what it is, where it is located, and whether it is ready for use.
X-Connect was designed with larger ships in mind, as Ulstein mainly builds larger vessels. But since the platform is set up very flexibly, it can be adapted to meet the requirements for most segments and for vessels of any size. Since its launch in 2017, the system has been installed among others on rock installation vessels, where it processes data from 5,000 IOs, as well as on tugboats with a mere 300 IOs providing data. Installation on a cruise ship commences in August, further proving the platform's scalability.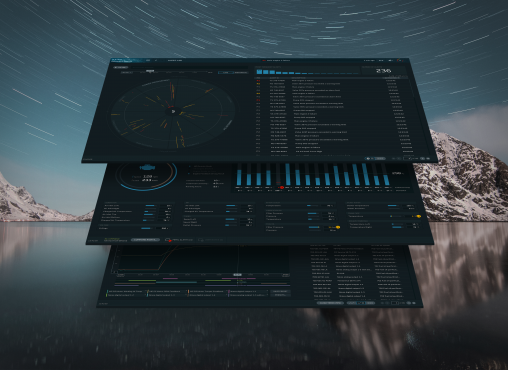 Single Segmented Platform
X-Connect is one single platform, but it is segmented. It is divided into different control segments for propulsion, machinery, navigation, alarm systems, ballast system, and so on. The data that these segments provide is available on the operator stations through a modern graphical user interface, where each component alarm and signal can be monitored and controlled.
The modular and distributed architecture of Ulstein X-Connect enables efficient process handling. By dividing the system into different segments, reliability is increased, and redundancy requirements are met. Each system segment is autonomous and can be added or removed.
Reducing Manhours and Costs
Before X-Connect was developed, Ulstein delivered between 15-30 automation systems a year. Each of those installations required a lot of engineering hours. With X-Connect, Ulstein went from an engineerable system to a configurable system. Reducing costly engineering manhours was the main driver to develop the platform. The efficiency of the overall product combined with a state-of-the-art user experience will benefit the market in general.
X-Connect is an object-oriented system that can be checked component by component. The components are predefined and can be configured with the correct parameters. It is also prepared for changes for instance during the installation process or during a vessel's construction. X-Connect allows those changes to be implemented without a lot of costly engineering hours. When a shipbuilder just wants to make some minor modifications to the system, he will surely appreciate not receiving a giant invoice for it.
Data Distribution Standard
To provide all the data from the extensive network to the user interface quickly, X-Connect works with the Data Distribution Standard (DDS), a communication protocol that is perfectly suited for distributed networks and can easily handle large data sets. DDS integrates the different parts of the system with a standardised data-centric and event-driven data transport. The data space can handle huge amounts of data at high speed. All applications connected to the data space can communicate data through it. The system relies on standard modules such as for pumps and valves, as well as on the ballast water system.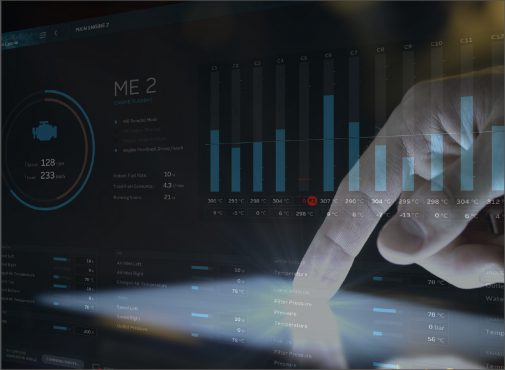 Configure, Plug & Play
Automation systems were previously quite complex, as different software systems needed to communicate with each other. One type of software would control the IOs and PLC coding, and it would be connected to hardware that was made to match the PLC-software. Different software was used to create a user interface, usually with Scada systems.
X-Connect is much more integrated. The controller application, IO application and the graphical user interface are the backbone of X-Connect and these features communicate with each other seamlessly. Ulstein reduced the number of tools and interfaces, so the system runs smoothly and simply. All functionality in the system is predefined and configurable, supporting the work philosophy of configure, plug & play. Different systems, functionality, and data sources are seamlessly integrated. Adding, removing, and replacing components to the system is easy. The Ulstein X-Connect software runs on any industrial PC, so use of the system is not confined to particular hardware.
Graphical User Interface
The amount of sensors, actuators, and available data on vessels is rapidly increasing. To ensure efficient usage, the control systems need to efficiently and transparently present the gathered information to the user. Ulstein put a lot of time into figuring out the most user-friendly, appealing user interface design and ended up deciding on a clear, multi layered, and interactive graphical user interface. Key words during the design process were cool, clean, and clear. In 2017, Ulstein's Marine Automation Systems – Ulstein IAS and Ulstein AMS, based on the X-Connect architecture – together with EGGS Design, received the Norwegian DOGA award for Design and Architecture.
Ulstein IAS
Bachmann also played its part in the success of the Ulstein IAS. Ulstein IAS is the first solution based on Ulstein X-Connect. X-Connect allows for solution flexibility and scalability, which is perfect for an IAS. The characteristics of the platform enable the highly efficient adding, changing or removing of system components or functionalities throughout the entire project phase and after the system is delivered on board the vessel. Changes or modifications on already running systems are without risk of failure, due to standardised and predefined functionality.
Continuing Process
Ulstein did not only select a standard software platform to develop X-Connect, the company also decided to use a standard network configuration. It used open technology, not something proprietary. X-Connect is ready for the future, but also ready for today. Nonetheless, building such a platform is an ever-continuing process. X-Connect is a finished product, but as technology evolves, so does the platform. All future automation solutions from Ulstein will be based on the same architecture.
https://ulstein.com/company/ulstein-power-control-as
---
Disclosure: This article is paid for and produced by Bachmann Electronic and does not necessarily reflect the view of World Maritime News. No member of the editorial team took part in creation of this advertorial.