AW-Energy appoints new talent to support green hydrogen plans
Finnish wave energy company AW-Energy has welcomed Patrik Pykälä-Aho to its team to help optimise its process of producing green hydrogen using WaveRoller technology.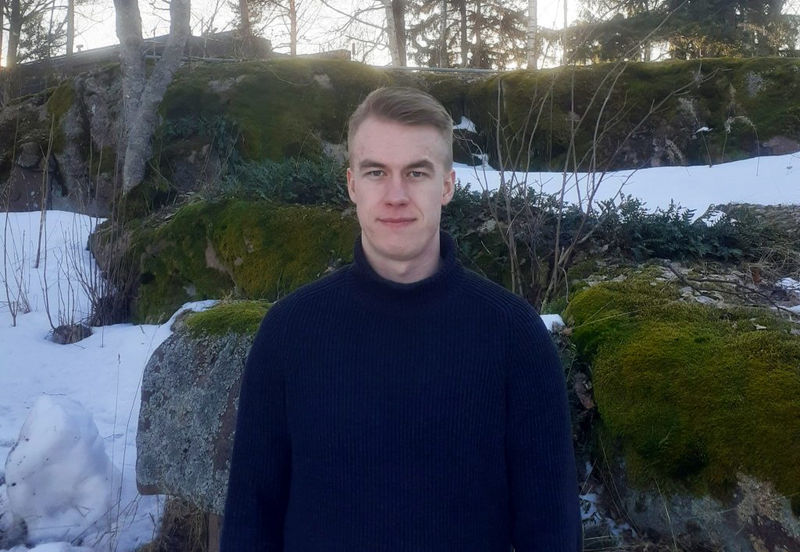 Studying a Master's degree in Energy Systems and Markets at Aalto University, Patrik Pykälä-Aho has previous fuel cell and electrolyser experience with Convion at Espoo in Southern Finland, and has also gained experience with Reka Cables in Hyvinkää.
He will be working with AW-Energy on its in-house megawatt scale test facility, while also completing his University Master's thesis on green hydrogen production using WaveRoller wave energy technology.
According to AW-Energy, Pykälä-Aho's knowledge in electrolysis technology will help optimise AW-Energy's process in green hydrogen production and further reduce operating costs.
Patrik Pykälä-Aho said: "I have long had an interest in hydrogen production and believe the combination of wave energy and solar power is a very good solution in the production of green hydrogen. My thesis is specialised on the technical integration of wave energy for the production of green hydrogen, and how best to create a highly efficient process to deliver water and energy – clean power for the future and without the carbon emissions we are all experiencing globally today".
To remind, AW-Energy announced its entry into the commercial hydrogen market in Febrary 2021 by introducing a combined WaveRoller wave energy device and HydrogenHub process for the production of green hydrogen.
The company has also joined partnership looking to drive forward the commercialisation of the electrofuel (e-fuel) production using sustainable electricity and sequestered carbon dioxide.
Its role in the project will be to provide data regarding its WaveRoller power production characteristics, and how those can complement other renewable energy streams for electrolytic hydrogen production.
As Pykälä-Aho remarks, the consistent and sustainable renewable energy supply is the missing link to reach cost-efficient decarbonisation.
"WaveRoller bridges the gap to e-fuels and 100% renewables", added Pykälä-Aho.
The thesis Patrick is completing will open up more ideas for operators in the hydrogen market to deliver the big impact needed for the integration of renewables sources with hydrogen production. The level of information and analysis from Pykälä-Aho's insight is seen to be of real value for industry, according to AW-Energy.