Bombora Lands First Wave Energy Marine Licence in Wales
Bombora has received the green light for the deployment and testing of their mWave wave energy technology off the coast of Pembrokeshire, Wales.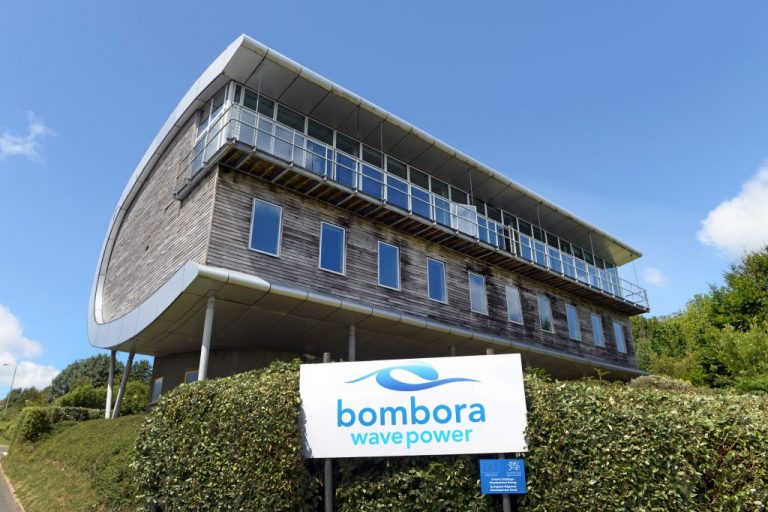 This is the first Marine Licence to be granted for a wave energy device in Wales.
Lesley Griffiths, the Minister for Environment, Energy and Rural Affairs said, "I am pleased Bombora has received a marine licence to deploy and operate the first wave device in Welsh waters. This is a significant step forward for the industry and our journey towards a low carbon future for Wales. Renewable energy is an integral part of our vision for a more sustainable future. Following our declaration of a climate change emergency, it is more important than ever projects such as Bombora's wave energy converter are realised.
"The First Minister and I have met with Natural Resources Wales to ensure we maximise opportunities to improve the planning process
helping us to realise our potential to lead the way on marine energy. I hope we can learn from this project and how it interacts with the marine environment to further develop our understanding and the renewable industry in Wales for the benefit of all."
Bombora is currently mid-way through its project to design, build, deploy, test and validate a 1.5MW mWave wave energy converter.
In 2018 Bombora secured a £10.3-million European Regional Development Fund grant through the Welsh Government to support its Pembrokeshire
mWave Demonstration Project. Securing the required consents in a reasonable timeframe is a critical requirement for all marine energy projects.
Project manager, Madeline Cowley, said: "Devices need to be tested in open ocean environments to validate their performance and
offshore operations processes. We are very pleased with the thorough and timely approach adopted by Natural Resources Wales in processing our consent applications. This reflects Wales' strong commitment to the marine energy sector and will attract other developers to the region."
Collaborating with the "Marine Energy Test Area" (META) through Marine Energy Wales and the Pembrokeshire Coastal Forum has enabled Bombora to navigate and expedite the consents.
"This is another important milestone in Bombora's plans to deploy their innovative low carbon wave energy technology. It is great to see
continued progress with their project plans and we are delighted to have supported the company since the decision to set-up their European headquarters in Wales," said David Jones, director of Marine Energy Wales.
Bombora is pressing ahead with plans for wave parks across Europe. The first of these is a 2MW project in Lanzarote, Spain. The mWave deployment in Pembrokeshire will be monitored to confirm the environmental footprint of the wave energy converter. This information will form a critical element of Bombora's future wave park project consenting applications, the company said.