BP plans new hydrogen hub with repurposed oil&gas facilities in Germany
British energy company BP has revealed plans to evaluate the feasibility of building a new hydrogen hub and utilise repurposed oil and gas facilities to transport hydrogen in Germany.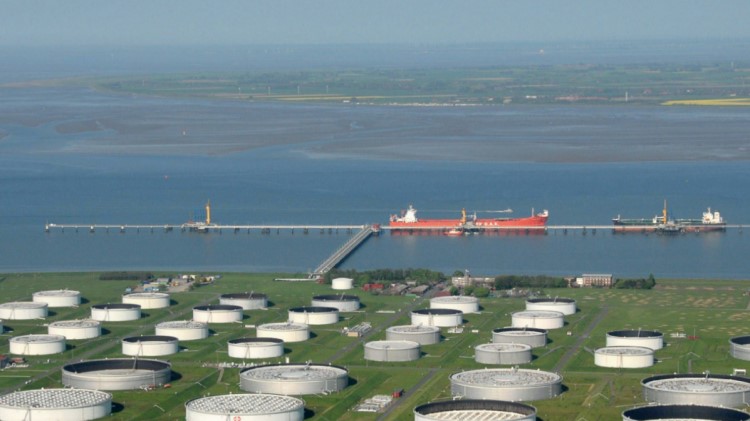 According to BP, the project would be located in Wilhelmshaven and include an ammonia cracker which could provide up to 130,000 tons of low-carbon hydrogen from green ammonia, per year, starting in 2028.
The company's plans include utilising the existing infrastructure of the Nord-West Oelleitung (NWO) terminal at Wilhelmshaven, where it is a participating shareholder.
Additionally, BP proposes to utilise the current oil and gas pipelines for use in hydrogen transport. The low-carbon hydrogen could then be delivered to customers in the Ruhr region and other centres of demand, the company explains.
Patrick Wendeler, CEO of BP Europa SE, said: "At BP we have the expertise and capacity to cover the entire value chain of green hydrogen production, including conversion into derivates like ammonia, transport, and then reconversion to supply green hydrogen to the customers and places who need it.
"This development would help create greater energy independence for our German customers across a range of low-carbon energy products.  Wilhelmshaven has a proud energy history, and we hope this hydrogen hub can help carve out its next chapter and help Germany meet its energy transition goals."
Christian Meyer, Minister for the Environment, Lower Saxony, added: "In order to remain competitive and resilient as an industrial location in the long term, we must ensure an affordable, climate-neutral and secure energy supply. To do this, it is important that we diversify our supply sources and create fewer dependencies. BP's proposed new hydrogen centre in Wilhelmshaven can play an important role in this.
"At the same time, it further advances the energy transition in Germany and strengthens Wilhelmshaven as an important hub for the import of renewable, green energy. We urgently need the new 'Lower Saxony speed' on the path to climate neutrality because we have no more time to lose in protecting the climate."
The proposed project follows BP's H2 Nukleus and Lingen Green Hydrogen concepts. Together, they are anticipated to help Germany reduce CO2 emissions in energy-intensive areas such as chemicals and steel production.
Wilhelmshaven is also a proposed location for a new large import terminal for green gases, a joint project by German energy major Uniper, its compatriot public seaports operator Niedersachsen Ports (NPorts) and green hydrogen provider Tree Energy Solutions (TES).