Cepsa and GETEC sign green hydrogen agreement
Energy companies Cepsa and GETEC have reached a cooperation agreement by which, in 2026, Cepsa will supply green hydrogen and its derivatives to GETEC for use by its industry clients as part of their decarbonisation goals.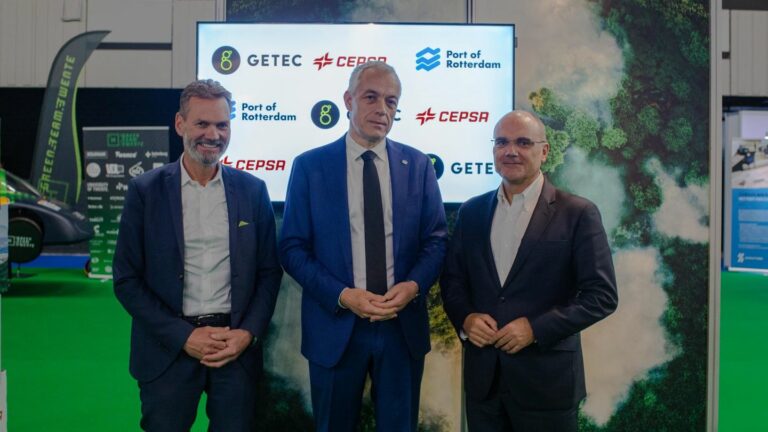 The supply is expected to arrive at the Port of Rotterdam and from there delivered to final supply points ready for use in the form required by GETEC's customers.
Port of Rotterdam noted that the agreement between Cepsa and GETEC represents the first commercial export deal for Cepsa since announcing late last year the launch of the Andalusian Green Hydrogen Valley in southern Spain and its agreement with the Port to create the first green maritime corridor between southern and northern Europe.
To note, Cepsa also has an agreement with ACE Terminal in the Port of Rotterdam by which it will supply green ammonia for conversion into green hydrogen for multiple industries in northern Europe or for direct use in different applications, including bunkering.
Carlos Barrasa, Director of Commercial & Clean Energies of Cepsa, said: "At Cepsa, we remain focused on the production and rollout of green hydrogen and are delighted to reach this agreement with GETEC to supply green fuel for their customers across Europe. This is yet another example of the opportunities for collaborative decarbonisation solutions made possible by the green hydrogen corridor between the Andalusian Green Hydrogen Valley and the Port of Rotterdam."
Thomas Schoepke, a member of GETEC's group executive committee, stated: "GETEC's mission is to support its customers in achieving their decarbonisation goals and thus drive forward the energy transition in Europe. The use of green hydrogen is a crucial pillar for decarbonisation in the industrial sector. GETEC has already been involved in hydrogen projects such as HEAVENN in the northern Netherlands to supply our industrial customers with energy from hydrogen in the future. The agreement with such a renowned partner as Cepsa is an important step in this process."