Climeon's heat recovery tech picked for Maersk's methanol-fueled boxships
Swedish company Climeon has been contracted to provide waste heat recovery technology for methanol-powered containerships owned by Danish Shipping giant A.P. Moller Maersk.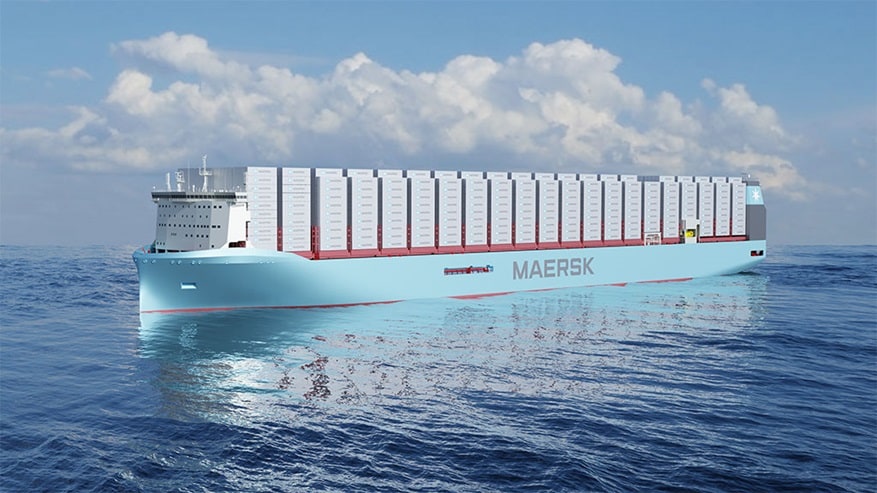 As explained, South Korean shipbuilder HD Hyundai Heavy Industries (HD-HHI) has placed the order for Climeon HeatPower 300 waste heat recovery systems. The value of the contract is €2.5 million.
The 17,200 TEU vessels will be equipped with dual-fuel engines, able to operate on green methanol. Climeon's marine waste heat recovery technology will be applied to decrease fuel consumption on board this eco-friendly fleet. Delivery of Climeon's HeatPower systems to HD-HHI's shipyard will take place next year.
"It is encouraging to see the considerable efforts made by the maritime industry to implement innovative technologies to achieve climate-neutral shipping. Our latest waste heat to power technology, HeatPower 300, has been developed to meet the requirements of the shipping industry and to support the industry's green transition," Lena Sundquist, CEO, Climeon, said.
Maersk has a total of six methanol-powered container carriers on order at HD Hyundai Heavy Industries. They come with dual-fuel engines able to operate on green methanol which is expected to save about 800,000 tonnes of CO2 emissions annually.
The six 17,000 TEU vessels are all to be delivered in 2025 and will sail under the flag of Denmark.
Maersk has set a net-zero emissions target for 2040 across the entire business. The company is also working to achieve tangible near-term targets for 2030, which include a 50% reduction in emissions per transported container in the Maersk Ocean fleet compared to 2020 and only ordering newbuilt vessels that can be operated on green fuels.
Recently, the company marked a milestone with its 2,100 TEU methanol-powered containership which was refuelled with methanol in Singapore.