DS Research: 9 Pct of Global Terminals Are Semi-Automated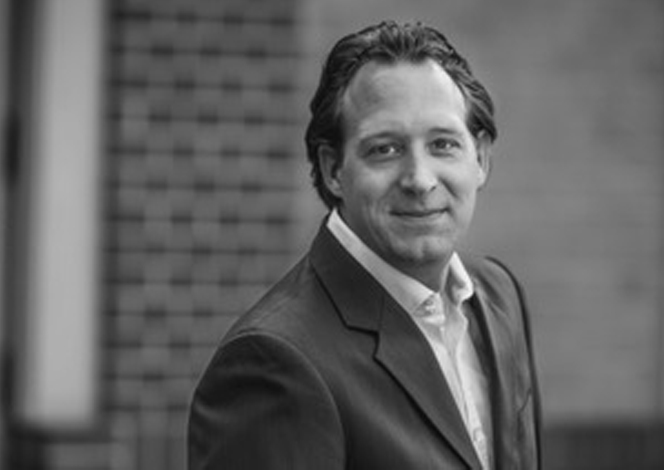 Automation is playing an ever more important role in the development of ports and terminals as a way of improving the speed and services.
Speaking to World Maritime News, Daniel Schäfer, Market Analyst at German DS Research, said that automation is a major industry trend and that most major terminal operators already gained experience with different types of automated box handling equipment.
Based on data from DS Research, there are 56 semi-automated container terminals as of year-end 2017, with a combined capacity of 105 million TEU, representing 9% of the global capacity. This predominantly includes automated yard equipment, the so-called Automated Stacking Cranes (ASCs), while the percentage of gate automation is higher and the share of automated horizontal equipment and automated ship-to-shore cranes range between 3-4 percentage points.
An additional 60 (semi-) automated terminals with a combined capacity of 90 million TEU are planned for the years 2018-'23, he said, adding that, in consequence, one third of all capacity additions will include some sort of automated container handling equipment in that period of time, a broader geographical footprint and an increasing share of automated horizontal transport & quay cranes.
Speaking about the ups and downs of terminal automation in terms of work efficiency, Schäfer said that "automated terminals are still less flexible compared to manual operation, and are not yet competitive regarding peak productivity. That said, the key rationale for terminal automation is cost reduction. Labor costs average out at about 50% of total costs at container terminals."
"As a terminal operator you should want to implement automation alongside with new equipment, and the operational fleet at developing countries is largely too young (by at least 5-10 years) to get replaced. In this respect, mature economies have substantial market potential, and of course medium-sized or large terminals will more likely make the step towards automation than small ones."
Regarding the needs to increase automation in these terminals, Schäfer informed that appropriate hardware and software offerings are key. Retrofitting an existing terminal with automated container handling equipment adds additional layers of complexity compared to the implementation at a greenfield site, he continued.
"As a terminal operator though, you wouldn't want anything interrupting your running operations. Equipment manufacturers respond to that need by e.g. offering stepwise implementation of automation, respectively machines which are ready to get automated. This approach seems to fit better. But as of now, only a mere 10-12 automation retrofitted terminals are planned or already exist."
As technology development spreads beyond large terminals, there is already evidence that automated equipment is implemented at smaller terminals, for instance at intermodal terminals in the US, for specific applications.
"But in general, hardware and software used at small terminals is more heterogeneous. Suppliers will not invest in product development considering the low quantities of uniform products and services. This certainly results in a lower degree of automation at smaller terminals in the short, medium and long term."
Schäfer added that DS Research collected project details on roughly 580 individual projects, i.e. project phases, scheduled for completion from 2018 onwards. About 170 of those projects are under construction, 220 are in an early stage prior to construction and some 190 projects are master-planned, which means largely prior to approval from regulatory bodies and not scheduled for completion during the next 5 to 6 years.
"Based on our judgment for each expansion project, as well as on demand growth perspectives, we assume that about two thirds of the projects scheduled for completion within the next 6 years will get completed, whereas 21% will get deleted and 12% will get delayed."
According to Schäfer, project cancellations mainly derive from public-private partnership (PPP)-projects facing a financing issue; when finance is pending for several years and interest from investors is not expected. Project delays mainly refer to expansion projects at existing facilities, where utilization levels have not reached the required level of 70-80% to trigger the next phase of expansion. Hence, if the growth expectations of the terminal operator/developer do not materialize, the project will get postponed or downsized. Due to the overall moderate growth rates of the industry, the trigger point for a next expansion phase is in general reached later, compared to the time prior to the financial crisis.
Nearly 100 multi-purpose terminal projects, which include a container handling component, are a part of the above-mentioned 580 global projects list. These projects are comparatively small, rarely exceeding a project size of 500,000 TEU annual handling capacity. DS Research said that there is a larger interest in the development of multi-purpose terminals compared to container terminal projects, adding that for instance the interest of international operators in this kind of facilities increased, as they seek for revenue streams outside the traditional box terminal sector.
Large terminal projects seeking to attract transshipment traffic are located along the major east-west shipping lanes, e.g. in Singapore, Malaysia, India, the United Arab Emirates, near the Suez Canal or in the Mediterranean Sea. Other than that, projects cluster in vivid emerging economies, such as Vietnam, Indonesia and Sub-Sahara Africa, whereas a lot of expansion projects at the US East Coast have emerged in the aftermath of the Panama Canal expansion.
In conclusion, commenting on the recent trade war developments between the US and China, Schäfer said that specific container ports and terminals in the US will be affected, but the ultimate impact is yet unclear.
The tariffs on USD 50 billion of Chinese goods imported to the US threaten roughly 900,000 TEU annual port throughput, while the third phase of tariffs on additional USD 200 billion in goods from China, which came into force on September 24, could threaten 4-5 million TEU port throughput in the US. The ports of Los Angeles, Long Beach, Seattle, New York-New Jersey and Savannah are most exposed to Chinese imports and will certainly be affected, according to Schäfer, while the trade war between China and the US could potentially accelerate the Belt and Road initiative.
Interview by Erna Penjic