Eco Wave Power tours New Jersey in search of site for wave energy pilot
Eco Wave Power has visited several sites in New Jersey as it advances its efforts to bring wave energy to this northeastern US state.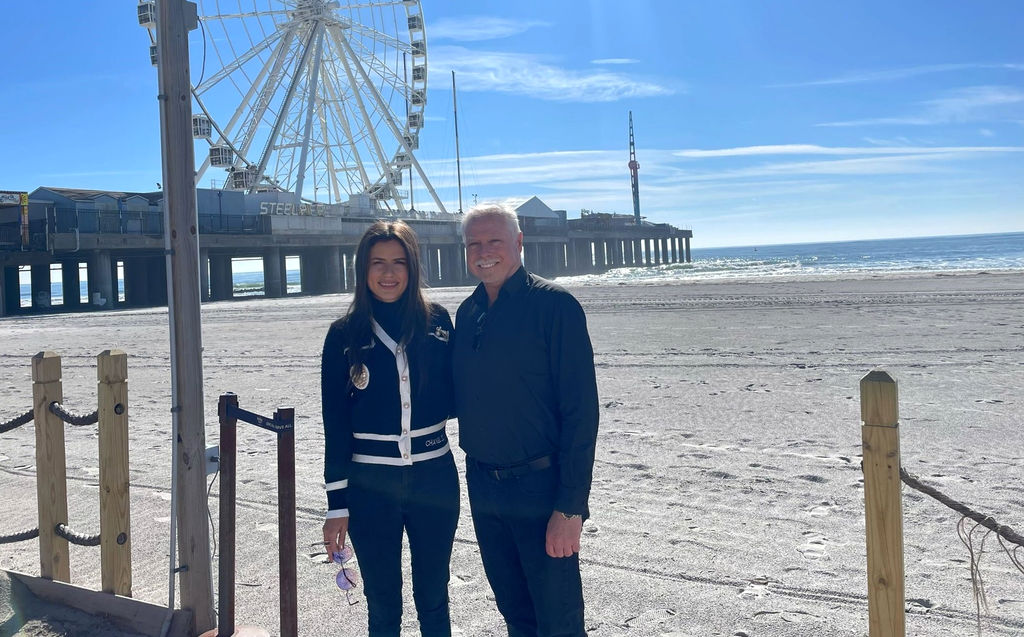 The site visit follows the January 2022 announcement by Robert J. Karabinchak, who serves in the New Jersey General Assembly for the 18th Legislative District, for supporting legislation initiative to promote wave energy in New Jersey.
Karabinchak said that he plans to introduce new legislation initiative in this session to bolster wave energy as the next, up-and-coming renewable energy source for the state.
Recognizing this technology's incredible potential, New Jersey can aim to include wave energy in its Energy Master Plan and develop a streamlined process for its deployment along the coast. This action will help New Jersey to become the first state or territory in the United States to have a commercial wave energy proof of concept, according to Karabinchak.
In light of the aforementioned plans, Eco Wave Power's founder and CEO, Inna Braverman has together with Karabinchak visited the Steel Pier and additional marine structures in the state to explore potential sites for a wave energy pilot deployment in the state of New Jersey.
Karabinchak said: "The harsh impacts and costly realities of climate change are all too familiar in New Jersey, but innovative renewable energy solutions, such as wave energy, will help mitigate those challenges.
"We will be delivering on the promise of a cleaner, greener path forward that will benefit our state for generations to come. We believe that wave energy can create hundreds of good-paying jobs, help spur economic development across the region, and continue putting New Jersey on the path toward a 100% clean energy future."
The site visit is a preparatory stage for the upcoming discussion regarding the promotion of wave energy technologies, which will be held on March 17, 2022, by the Assembly Special Committee on Infrastructure and Natural Resources of New Jersey.
There, Eco Wave Power and two additional marine energy companies will present their vision for generating clean electricity from the waves in the state to the attendants that will also include academics from New Jersey research institutes (Rutgers, the State University of New Jersey and Stevens Institute of Technology), environmental advocates, and other interested parties. 
To remind, Eco Wave Power recently unveiled plans to relocated its wave energy plant from Gibraltar to the west side of the United States, in AltaSea's premises in the Port of Los Angeles.
A range of factors led to the decision to move the energy conservation unit, the primary reason being Eco Wave Power's increasing interest in the U.S. market, emphasized by the its recent listing on Nasdaq Capital Market, the company explained.