EPC contract in place for Brunsbüttel LNG terminal
French concessions and construction company VINCI has signed an engineering, procurement and construction (EPC) contract to build Germany's first regasification terminal at Brunsbüttel at the mouth of the Elbe on the North Sea.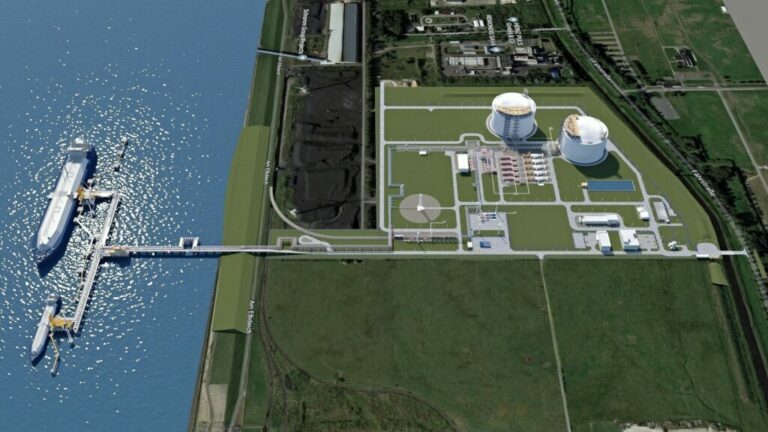 VINCI signed a contract through its subsidiary Cobra IS and in a consortium with Sener.
The terminal will have a production capacity of 10 billion m3 of natural gas per year and will have two 165,000 m3 storage tanks along with auxiliary operating systems, infrastructure and buildings.
The Brunsbüttel terminal will enable Germany to import liquefied natural gas (LNG) by sea, to be unloaded there for storage and regasification before being injected into the German grid or transported by lorries or wagons.
The installation is to be completed in 2026, with works lasting for 42 months.
The LNG terminal is one of Germany's strategic projects for securing energy independence, including those at Wilhelmshaven, Lubmin and Stade sites.
In May this year, Germany entered into charter agreements for four floating storage and regasification units (FSRUs) to offer a rapid interim solution for landing LNG. The units will be operated by German energy companies RWE AG and Uniper.
The Bundesnetzagentur, German independent higher federal authority, considers the management concept of RWE and Uniper for the chartered FSRUs at the Brunsbüttel and Wilhelmshaven sites for a transitional period until the end of March 2024 to be in conformity with the regulatory objectives.
Last month, RWE entered into an agreement with Abu Dhabi National Oil Company (ADNOC) on LNG supplies, with the first cargo to be delivered to a floating LNG import terminal at Brunsbüttel in late December 2022.
The cargo delivered by ADNOC will cover 137,000 cubic metres of LNG and will be the first LNG to be supplied to the German gas market via the floating LNG import terminal at Brunsbüttel.