Euroseas welcomes into the fleet 2nd eco newbuild
Greek shipowner and operator Eruoseas has taken delivery of its second eco newbuild, M/V Terataki, from Hyundai Mipo Dockyard Co. in South Korea.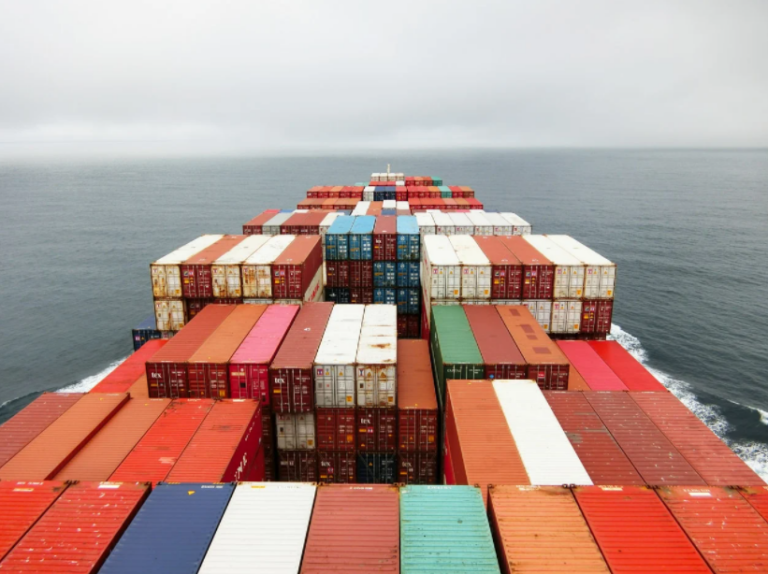 The M/V Terataki, classified as a 2,800 TEU feeder containership, is compliant with the Energy Efficiency Existing Ship Index (EEDI) Phase 3 standards on energy efficiency thanks to its Tier III engine.
Ships that comply with EEDI Phase 3 are expected to have a more advanced and efficient design compared to earlier phases, contributing to reduced fuel consumption and emissions during operation.
The ship is equipped with Alternative Maritime Power (AMP) technology, enabling it to connect to shore power and reduce energy consumption during port operations.
When a ship is at port, it usually needs to keep its engines running to provide power for various onboard operations such as lighting, air conditioning, and refrigeration. This can lead to the emission of pollutants and greenhouse gases into the local environment. By connecting the ship to shore power, these emissions are significantly reduced or eliminated.
The company already has five vessels fitted with AMP in its fleet.
In terms of financing, the procurement of the M/V Terataki was facilitated through a combination of internal resources and a sustainability-linked loan from the National Bank of Greece S.A.
Following its delivery, the ship has initiated a charter agreement with Asyad Lines, spanning a period of thirty-six to forty months.
With the latest delivery, Euroseas has 19 vessels on the water and seven feeders under construction all set for delivery in 2024. The deliveries will add TEU 16,600 TEU to the company's fleet.
The company had one of the best quarters since its establishment in 2018 having reported total net revenues of $47.7 million and total income of $28.9 million. For the first half of the year the company's total net revenues were $89.6 million. Net income stood at $57.6 million and adjusted net income for the period was $50.7 million.
"We believe we are well insulated from market volatility and expect to generate significant cash flow reserves that will allow us to comfortably fund the equity portion of our remaining seven newbuilding vessels, continue our dividend and share repurchase program and still have a significant war chest to pursue investment opportunities in an accretive way to our shareholders," Aristides Pittas, Chairman and CEO of Euroseas said.
"Within the aforementioned concept we published our third Environmental, Social and Governance (ESG) Report. Our ESG report for 2022 presents our priorities and goals, reports on a wide range of sustainabilityrelated Key Performance Indicators and provides extensive information about the ways in which our Company manages its impact on the environment, its people and society."
The company's orderbook is at the core of its decarbonization strategy as seven of its nine eco newbuildings will be LNG-ready. All will be fitted with AMP and meet Tier III standards thus
reducing NOx emissions by 70% vs Tier II ships.
The company is also exploring studies for hull modification and propeller renewal for our less efficient vessels.