Final ECO tanker handed over to Aegean Shipping Management
Greek shipping company Aegean Shipping Management has taken delivery of M/T Green Anax, a 114,000 dwt newbuild Aframax tanker.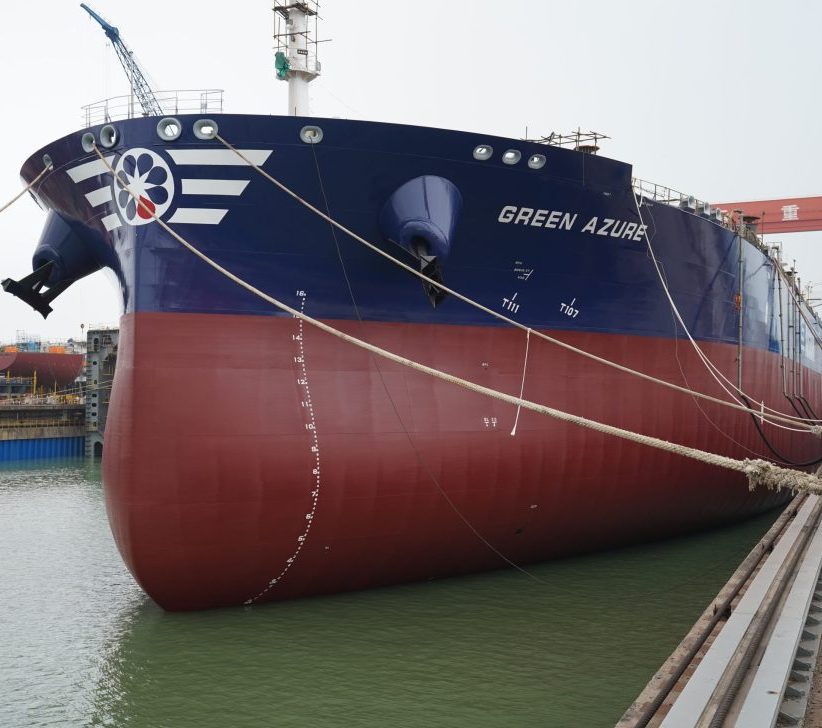 The naming ceremony was hosted earlier today by Chinese shipbuilder COSCO Heavy Industries (Yangzhou).
The vessel was classed by Bureau Veritas (BV) and the tanker is compliant with Tier III environmental requirements. The Liberia-flagged Aframax is powered by electronic engine propulsion from MAN B&W 6G60ME-C9.5- HPSCR Tier III main engine. As informed, energy-saving devices have been fitted to enhance the propulsion efficiency in form of hull appendage.
The tanker was ordered back in 2020 as part of a contract for two +two 114,000 dwt tankers.
The vessels are fitted with numerous fuel efficiency technologies enabling them to consume 30% less fuel oil when compared to older ships, Aegean said on its website. These include saver fins on the ships' hulls, asymmetric rudder bulbs, as well as ECO hull lines that reduce form drag enabling vessels to sail smoother with less resistance.
The company said that each of its newbuilding vessels carries an Inventory of Hazardous Materials, so that at the time of decommissioning, the end-of-life ship is fully prepared for the safest and most effective recycling.
Two vessels from the series were delivered in 2022, namely Green Admire and Green Adventure.
At the beginning of this year, the company also welcomed into the fleet Green Azure, a third 114,319 Aframax tanker, built by China Yangzhou Cosco Shipyard Heavy Industry.
Aegean currently has nine tankers, and six bulker carriers in its fleet, including Green Anax.