Fourth Starfish anchor handler delivered to Maersk
Maersk Supply Service's fourth Starfish-series vessel Maersk Minder was christened on Thursday at Kleven Verft in Norway.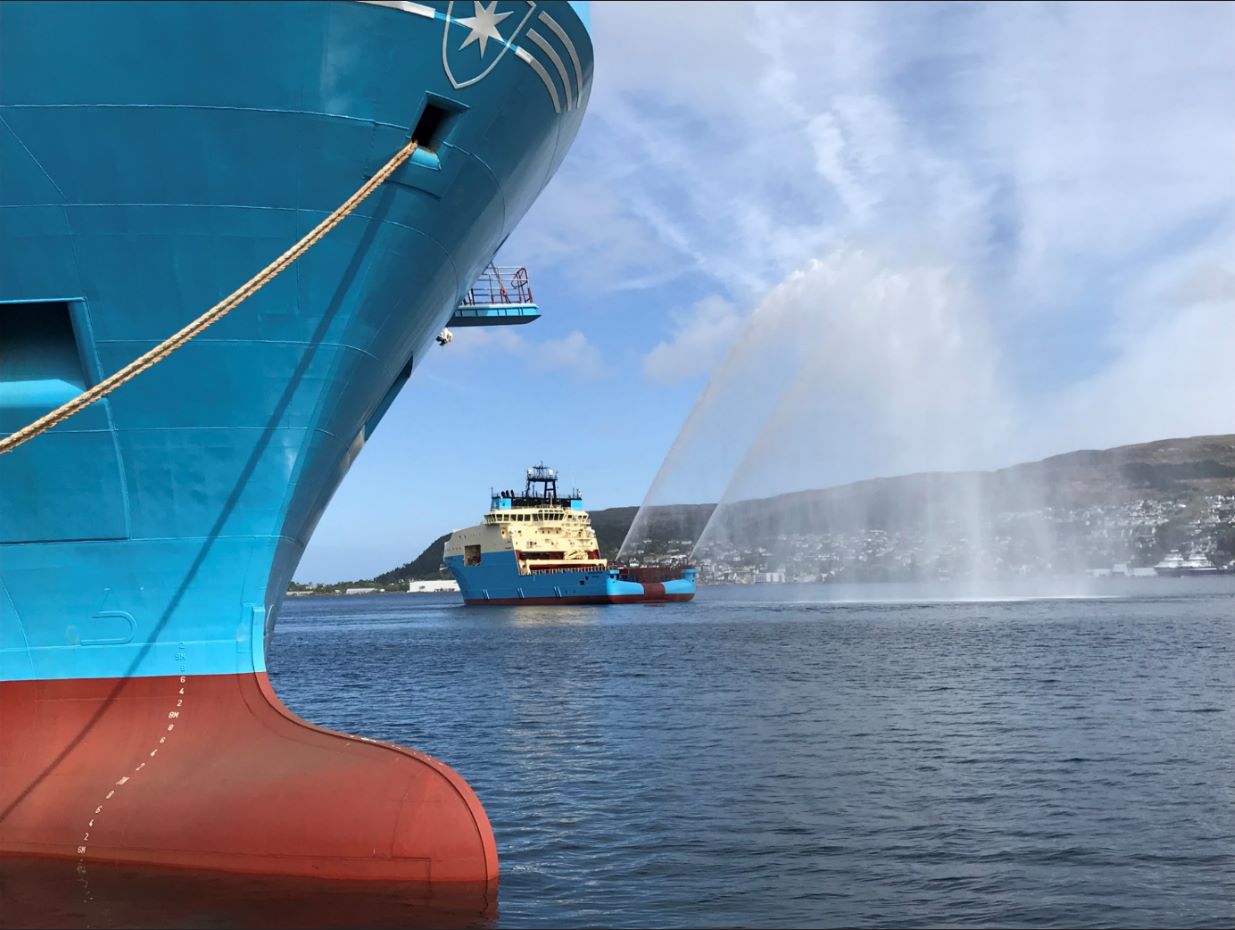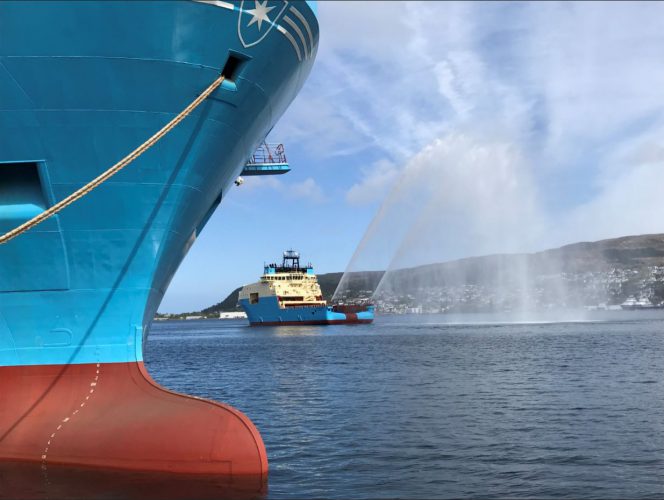 The 95-meter-long vessel Maersk Minder the fourth vessel in the Starfish series of six anchor handling vessels ordered by Maersk Supply Services.
Karsten Sævik, CEO Kleven said: "This is vessel number four in the series, and the yard has demonstrated its ability to again construct a very advanced and sophisticated vessel. We are very grateful for the efforts made by all suppliers, our employees and the support received from the Maersk site team; we are proud to have such reputable clients in our yard, says
Built for deepwater anchor handling and oilfield operations Maersk Minder's three sister vessels, Maersk Master, Maersk Mariner and Maersk Mover, went straight to work after delivery from Kleven. The vessels carry out services such as decommissioning, towing and installation as well as supply and anchor handling duties.
Claus Bachmann, COO Maersk Supply Service said: "While new high-quality vessels are always exciting, it is when we face customers that we stand trial. The vessels simply must perform 100% from day one and provide that extra value to our clients. I am very happy to say that the three Starfish vessels delivered has performed as expected and with positive customer feedback, praising the good facilities and excellent fuel efficiency."
Danish offshore vessel provider Maersk Supply Service has taken delivery of the Maersk Mariner, the second of six Starfish anchor handling tug supply (AHTS) vessels being built in Norway.
Maersk Supply said on Thursday that the Starfish anchor handler Maersk Mariner was delivered on that day by Kleven Verft in Norway.
The Starfish series is of the Salt 200 AHTS design by Salt Ship Design. The entire series will be identical with 95 meters in length, 25 meters in width, an ROV garage for one ROV Launch and Recovery System (LARS) with a built-in ROV control room as well as accommodation for 52 persons.
The first Starfish vessel, the Maersk Master, was delivered and named at Kleven Shipyards in March 2017.