Gen2 Energy acquires general building permit for its Mosjøen hydrogen plant
Green hydrogen company Gen2 Energy has received a general building permit from Vefsn municipality for the hydrogen plant and the associated administrative building in Mosjøen, Norway.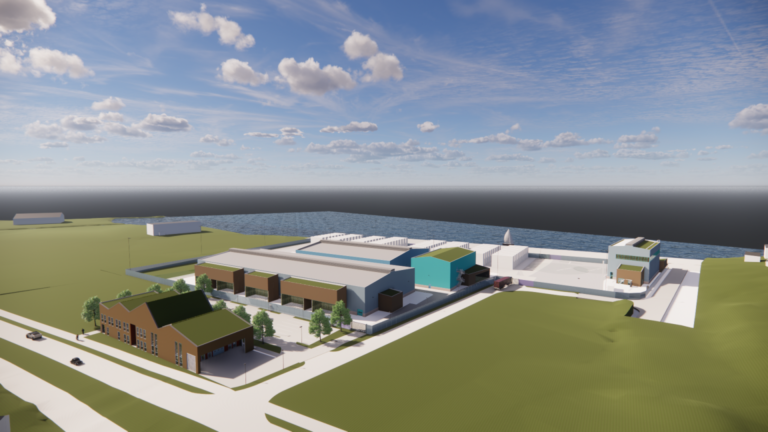 Gen2 Energy said the permit now opens up opportunities to proceed with the realization of the large-scale green hydrogen plant, noting that the unit is the largest hydrogen plant to have received a general building permit in Norway so far. This facility is expected to have a production capacity of approximately 42 tons of green hydrogen per day.
Before actual construction can commence, Vefsn municipality must issue project start-up permissions for the various parts of the facility, Gen2 Energy informed, adding the company is well underway in preparing the groundwork for the permissions.
The hydrogen plant, said to be a 'modern and environmentally friendly' industrial facility, is currently also waiting on approval from the Directorate for Civil Protection (DSB).
Lars Grimsmo, EVP for Project Development at Gen2 Energy, commented: "The building permit application is a significant step towards the investment decision to commence construction of the facility. Together with our partners, we have put in significant effort in developing and planning the plant, including hydrogen production, transport and logistics solutions, and of course, safety covering all aspects of the production and transport of green hydrogen."
Svein-Erik Figved, Head of Public Affairs at Gen2 Energy, added: "A new milestone in our steady work towards realizing the large-volume green hydrogen production facility has been reached. The hydrogen plant will be a forward-looking and modern industrial facility for the production of green hydrogen, which will be a crucial part of the necessary energy transition. Norway and Europe need more green energy products, and Mosjøen could become a central part of this."
To remind, in March this year, the municipal council of Vefsn approved the detailed zoning plan for the facility. The plan, according to Gen2 Energy, provides the opportunity to realize a production plant with a capacity of up to 100 MW and includes the necessary area for filling, storing, and handling of a large number of hydrogen containers as well as a quay for seaborne transport of containers to markets in Norway and Europe.