Indonesia, South Korea team up for marine energy
The governments of Indonesia and South Korea have signed an agreement to establish a research center for marine energy technologies in West Java, unveiling also the plans for cooperation on tidal power generation.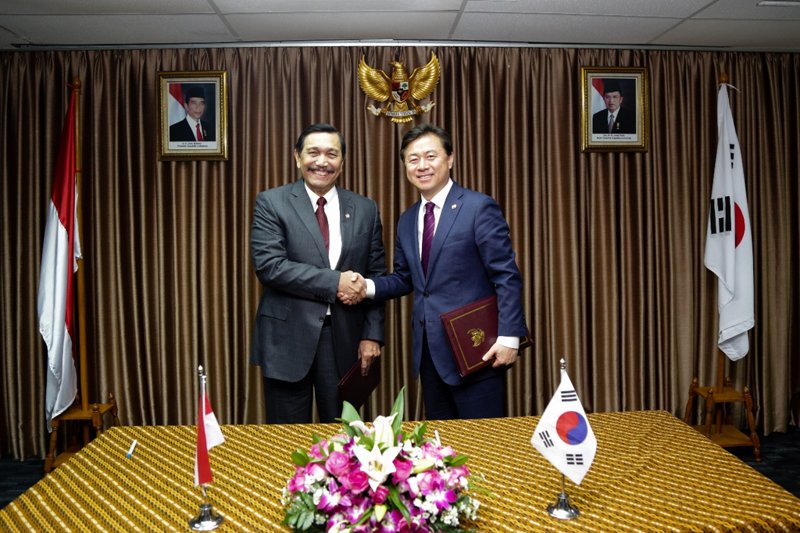 The agreement for the creation of marine energy research center represents a follow-up on the memorandum of understanding (MoU) for the maritime cooperation signed between the two countries in 2016.
The MoU also entails the collaboration at the university level between Indonesia's Bandung Institute of Technology, and the Korea Institute of Marine Science and Technology (KIOST).
Present at the agreement signing was the South Korean Minister of Marine Affairs and Fisheries Kim Young Choon who endorsed the idea of exploring cooperation opportunities for the two countries for the construction of tidal power plants in 2019.
"Tidal power from oceans is one of new energy sources that can also be developed in Indonesia and this can help realize the goals of the Indonesian government," said Minister Kim.
Luhut B. Pandjaitan, Indonesia's Coordinating Minister for Land and Culture Minister, said: "We are very serious about environmental issues, such as sustainability of both land and sea, and we also want to achieve Sustainable Development Goals (SDGs)."
The joint research projects will be carried out in the areas of general oceanography, marine science and technology, marine energy (including tidal, wave, and ocean current), and climate change and marine environment, among others.