Irish hydrokinetic turbine developer finds Japanese partner for global market roll out
Irish-based company GKinetic Energy and Japanese pump manufacturer Torishima Service Solutions Europe have signed a letter of intent (LOI) to jointly develop a partnership structure and commercial model for global roll out of hydrokinetic technology.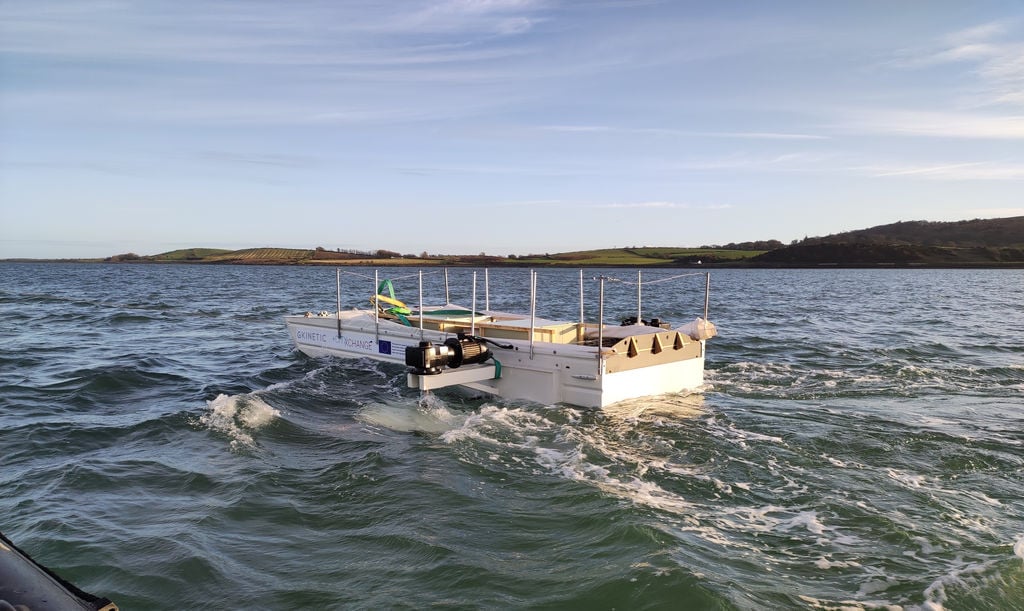 Torishima, an OEM of some of the world's most advanced high energy machinery, is a customer-led company whose experienced team offers a range of maintenance services that complement the needs for the commercial roll out and ongoing support and optimization of GKinetic's hydrokinetic solutions. 
The global reach and large 'water footprint' of Torishima match very well with GKinetic's range of solutions, solving a need for reliable, baseload energy supply at a time where energy security has never been higher on the agenda, the companies said.
Torishima's extensive network of manufacturing and service providers, assembly, supply, and engineering technicians is expected to ensure that sales enquiries can be progressed efficiently.
GKinetic has developed a range of hydrokinetic turbines that generate clean predictable energy from free-flowing water. The units can be floating (like a boat) or fixed to existing infrastructure such as canal walls and bridge pillars.
The product is said to offer a simple, low-cost add-on to owners of water infrastructure to turn their existing assets into generators of clean, predictable energy. According to the company, the turbines do not block the waterway and allow easy passage of marine life and debris.
Takuya Ono, managing director at Torishima Europe, paid a visit to the GKinetic's team in Ireland where he got to see the turbines in action. Ono said: "Our focus is to contribute to stopping global warming by achieving net-zero CO2 emissions by 2050.
"We believe the partnership with GKinetic and Torishima can provide the best and unique solutions to the customers all over the world to accomplish energy saving and energy recovery. There are enormous opportunities with potential where we can assist the customer to achieve such a goal."
Commenting on the partnership, GKinetic's CEO and founder Vincent McCormack, added: "We are looking forward to building on our relationship with Torishima. They have a widespread network of sales people in many of our key markets.
"Torishima also has the equally important network of local industrial services that will install and maintain the equipment. They have already demonstrated a very dynamic approach to adopting innovation and support for clean solutions. I believe that working together we can make a big impact in the renewable energy sector. Exciting times ahead for sure."
Subscribe and follow
Offshore Energy – Marine Energy LinkedIn