Irish tidal 'milestone' celebrated in France
Irish start-up company DesignPro Renewables has held an official launch event in France to mark successful deployment of its 25kW floating tidal turbine at SEENEOH test site as part of the EU-funded project.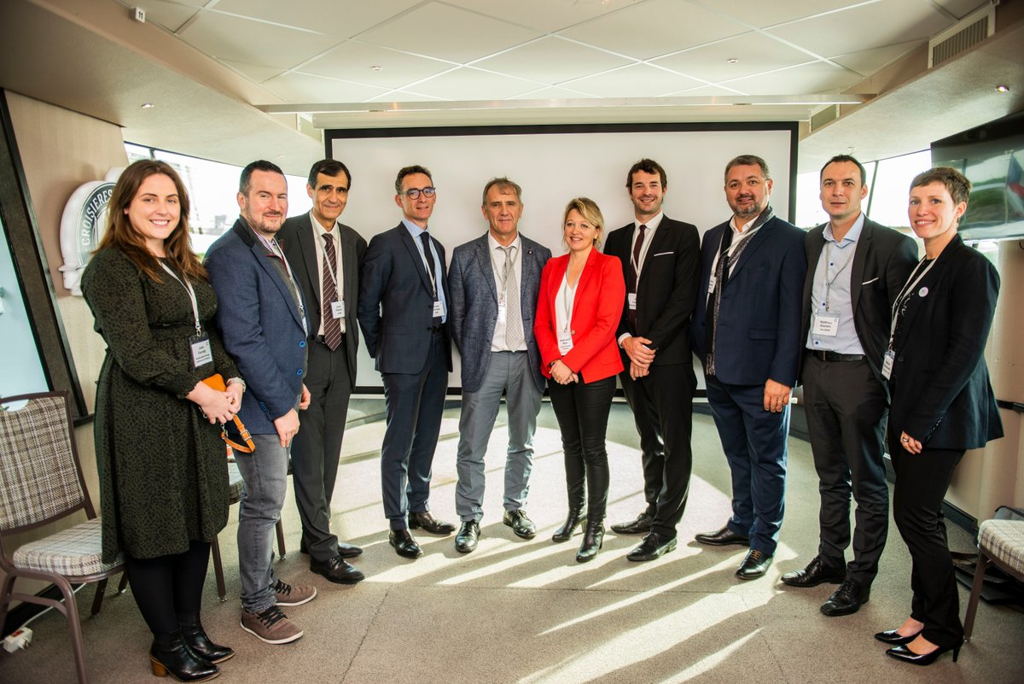 The official launch, held on November 9, 2018, in the French city of Bordeaux, which is also the location of the SEENEOH test site, hosted companies and government representatives from both France and Ireland.
DesignPro Renewables' 27-month project kicked off in July 2017, with an aim to design, build and deploy two strategically-sized devices – 25kW, and 60kW for market launch in 2019.
In September 2018, DesignPro Renewables deployed its first 25kW device at the SEENEOH test site, with the full deployment operation taking just under 3 hours, the company reported.
The turbines were built in Ireland, before being shipped to Bordeaux where they were assembled to an access platform. The device will be thoroughly tested over a 12-month period and power curves will be verified by the internationally recognized Bureau Veritas standard, DesignPro Renewables said.
The Limerick based company was funded €1.9 million from Horizon 2020 to develop and commercialize small-scale hydrokinetic turbines for river and estuary applications.
Richard Bruton, Ireland's newly appointed Minister of Communications, Climate Action & Environment, said:
"The deployment and connection to the French grid of the 25kW hydrokinetic turbine at the SEENEOH test site is a tangible example of a company investing in the renewable energy vision and has the potential to make a real and positive difference to the global renewable energy community. Further work and collaboration will no doubt be needed, but I am pleased to see that the investment from both Ireland and Europe is now showing positive results."
Managing Director of DesignPro, Paul Collins, added: "This would not have been possible without the great support from the Test Site and our collaborations with companies such as Mitsubishi Electric. We have learned a great deal on this journey, enabling us to optimize our technology to the highest of standard. Building on this success we plan to expand our team further and grow our operations and manufacturing capabilities to ramp up for mass production."
Speaking during the launch event, Marc Lafosse, President of the SEENEOH site operator Energie de la Lune, said: "We are proud that we overcome the challenge for the build of Design Pro's floating platform. We are ready to begin the testing on the technology to ensure the device is of the highest standard. We hope the success of this demonstration drives the tidal energy sector."
DesignPro Renewables is currently in the design phase for the next, larger 60kW machine. The company is engaged in negotiations regarding the SEENEOH site for the 60kW machine testing, according to DesignPro Renewables.