JERA and Kyushu Electric join hands on decarbonization and energy supply
Japan's energy major JERA and compatriot Kyushu Electric Power have signed a memorandum of understanding (MoU) concerning comprehensive discussions on collaboration aimed at achieving decarbonization and a stable energy supply.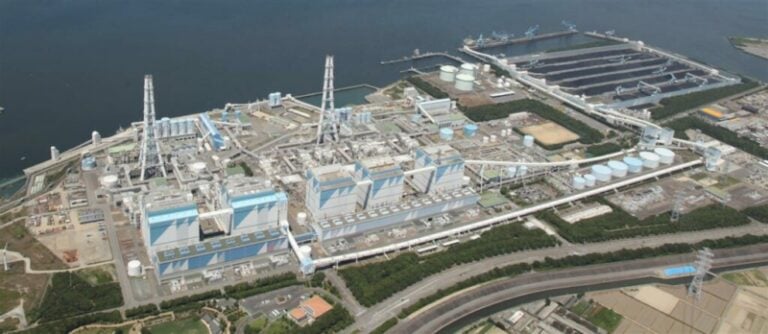 According to JERA, the MoU strengthens and expands the two companies' existing collaborative relationship by identifying the following areas for discussion to accelerate the achievement of decarbonization and a stable energy supply:
Joint development of new power sources, including renewable energy;
Further strengthening of cooperation in making fuel supply and demand adjustments; and
Acceleration of discussions aimed at building and expanding fuel hydrogen and ammonia supply chains.
In addition, as part of the development of new power sources under the MoU, the companies signed an agreement to transfer part of JERA's equity stake in Goi United Generation, which is moving forward with the replacement of the Goi Thermal Power Station (Ichihara-shi, Chiba-ken), to Kyushu Electric, JERA said, adding that the transfer is expected to be completed during October 2023 after going through the necessary formalities.
Furthermore, according to JERA, with the understanding of the local community and others involved, both companies will work to achieve decarbonization and a stable energy supply through initiatives taken under their comprehensive discussions on collaboration.
To date, the companies have shared ownership of LNG carriers (LNGCs) and, through group companies, cooperated in making fuel supply and demand adjustments through LNG trading, JERA remarked, noting that since FY 2022, they have also moved forward with discussions aimed at building and expanding supply chains for hydrogen and ammonia for use as fuels in power generation.
In regard to JERA's other endeavours, in October 2023, JERA Global Markets, a trading subsidiary of JERA, signed a multi-year LNG supply agreement, valued between $500 million (AED 1.8 billion) and $700 million (AED 2.5 billion), with UAE's integrated gas processing company ADNOC Gas.
In September 2023, the company, through JERA Ventures, invested approximately £1 million ($1.24 million) in Immaterial, a UK company that aims to accelerate the energy transition with its CO2 capture and hydrogen storage technologies, and through JERA Americas, the company signed heads of agreement (HoA) with Uniper Global Commodities in Germany and ConocoPhillips in the United States (U.S.) for the sale to Uniper of low-carbon hydrogen/ammonia produced in the U.S.