Maersk: Fire-Stricken Maersk Honam Will Be Repaired
Danish container shipping giant Maersk Line plans to repair its ultra large containership Maersk Honam which was damaged in a major fire that broke out on board the vessel in March this year.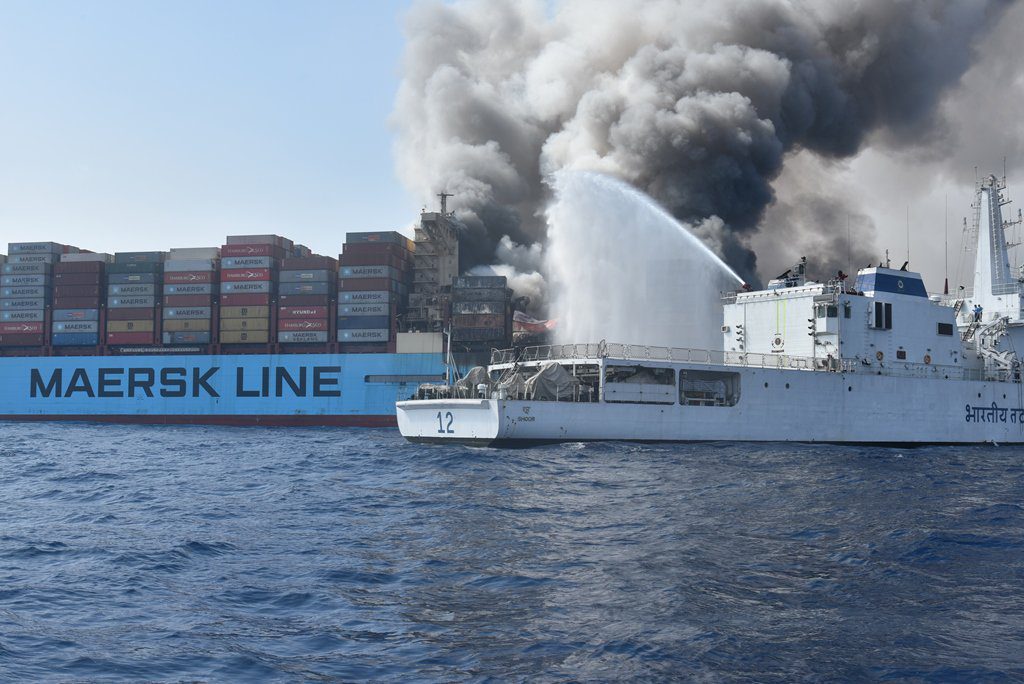 "As things stand it is our intention to repair the vessel," Maersk Line spokesperson told World Maritime News.
The decision is being announced based on the initial assessment of the ship's condition now that the remaining hotspots on board have finally been extinguished. Maerk Honam is currently anchored outside the Jebel Ali Port, UAE and the vessel stabilized, the company said.
It took almost a month for the hotspots to be put out since the vessel reached anchorage on April 24 with several hotspots remaining on board.
"The process of discharging the fire-fighting water from the vessel is currently ongoing and is expected to be completed soon. We expect the vessel to move from the anchorage to the terminal on May 27, 2018," the spokesperson added.
"Once alongside in the terminal, discharge operations will commence. The discharge operations are estimated to last approx. four to seven days, all going well. The condition of the vessel will be further evaluated after berthing."
The berthing and discharging operations of the fire-ravaged boxship are expected to result in high extraordinary costs, as confirmed by Maersk Line.
The company has declared General Average, under which all parties with a financial interest in the voyage are to proportionally share the losses resulting from the incident.
Following completion of the discharging operations, the containers identified as potentially damaged will undergo an inspection at Jebel Ali and relevant customers will be invited to be represented at a joint inspection, according to Maersk Line's 2M partner MSC.
Containers that are identified as sound will be loaded at first opportunity to reach their final destination. In the event of a damage identified after delivery, joint inspections can be arranged, MSC added.
The cause of the fire that claimed the lives of five crew members is yet to be determined and an investigation by the relevant authorities is underway.
World Maritime News Staff