Modus Adds Another Saab Seaeye Hybrid AUV to Its Fleet
Modus has placed an order with Saab Seaeye for the next vehicle in its Hybrid Autonomous Underwater Vehicle (HAUV) fleet, the 3,000m rated Saab Sabertooth to be delivered in Q3 2019.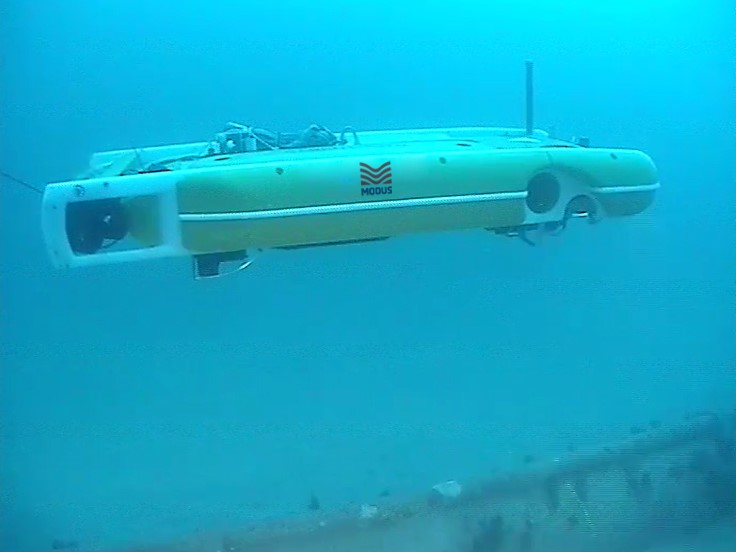 The new system will be equipped with extended autonomous endurance and increased thrust for high speed survey and will be prepared for the integration of advanced and high-resolution sensors for different types of applications and operations.
Jake Tompkins, CEO Modus said, "We are delighted to announce the continuation of our drive to develop and bring to market highly differentiated capabilities. This latest order demonstrates our commitment to provide game changing performance, data quality and economic benefits to our customers. This is part of a significant programme to develop not only a fleet of autonomous vehicles, but also AI and machine learning methods for integrating data, data visualization, remote vehicle control and mission planning. More announcements on this programme will follow."
Anne-Marie Vösu, head of Dynamics business unit Underwater Systems at Saab Dynamics added: "It's great to receive further orders from Modus, it is a proof from the customer that they are satisfied with Saab's unique AUV/ROV hybrid solution that we are continuing to develop for customers further needs."
The Modus vehicle has all the advanced features of the military hybrid AUV/ROVs, combined with the Saab Seaeye technology. The vehicle is also capable of providing light intervention support and with a depth rating of 3,000m it can be deployed on a wide range of subsea tasks across all sectors.