MPS sets new crowdfunding goal after raising £1.5 million
Swansea-based Marine Power Systems (MPS) has hit a £1.5 million crowdfunding target in just two weeks since its launch and is now over-funding.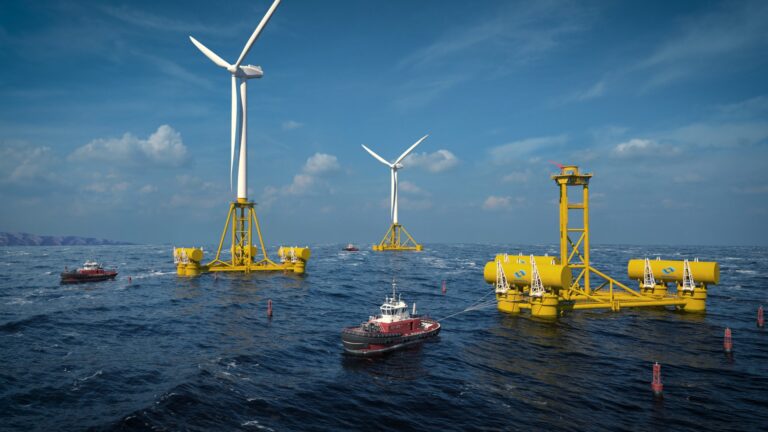 The campaign, set up at the London-based equity crowdfunding platform Seedrs, now has a goal of reaching £2 million.
Specifically, these funds should support an initiative to generate energy from offshore winds and ocean waves.
Swansea University graduates Dr Gareth Stockman and Dr Graham Foster founded MPS in 2008 with the aim of becoming a world leader in the manufacture and supply of marine energy extraction.
MPS' work aims to help Wales and the wider world transition to a low carbon future underpinned by clean, affordable, renewable electricity power.
MPS has patented technology to harness floating wind power, wave power or combined wind and wave energy at grid scale.
The UK company's R&D of its wave energy device WaveSub brought to the development of DualSub, wave and wind energy generator, as well as WindSub, which captures only wind energy.
Chief executive Dr Gareth Stockman said: "We are truly delighted that we have hit our target in just two weeks since the launch and it is fantastic that nearly 1,000 investors have already chosen to support our vision to transition the world to a low carbon future, utilising our patented floating wind and wave generators.
"We have decided to keep our campaign open and overfund, to give others the opportunity to join our mission.
"Additional funds will allow us to accelerate MPS business development and place ourselves in the best commercial position with our customers."
MPS also recently launched a tender focused on the preliminary and detailed design of the WaveSub Power Take-Off (PTO).
The PTO system for the full-scale prototype WaveSub will be rated at 1.5MW, ultimately exporting grid compliant electricity.