Netherlands funds Texel wave energy pilot
The government-backed Wadden Fund has approved the funding for a pilot wave energy project that will see the Slow Mill wave energy device installed off the coast of Texel island in the Netherlands.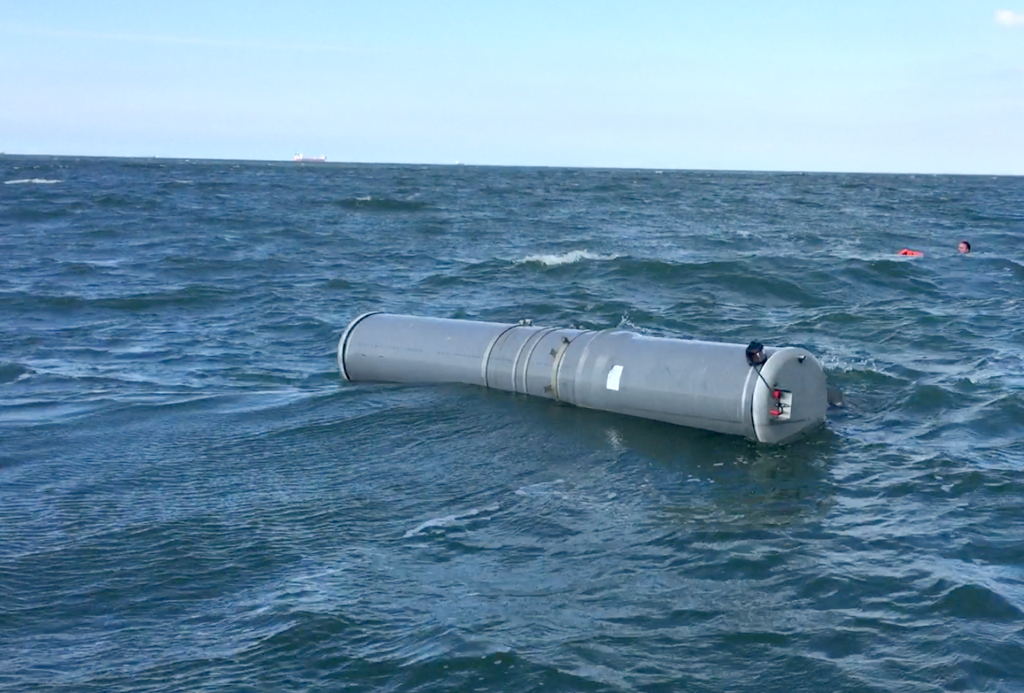 The 3-year project brings together a consortium of six partners who will carry out the demonstration of the Slow Mill wave energy technology in the Wadden Sea, and feed the power produced to an island grid, according to the developers.
During the trial, 100 households are expected to receive green electricity from the Slow Mill machine, while the developers plan to build a larger wave farm along 10% of the Texel's coast to power the entire island at an estimated cost of €35 million, should the tests prove successful.
Total costs for the project are estimated at €4 million, of which €2.5 million come from the Wadden Fund, according to Dutch-based Slow Mill Sustainable Projects – the company behind the Slow Mill technology.
The Slow Mill is a wave energy converter consisting of a floater with blades variably connected to an anchor on the seabed. Waves push the floater up and the blades away from the anchor.
This way not only the up and down movement but also the back and forth movement of the waves is utilized, according to Slow Mill Sustainable Projects.
When the wave recedes, it takes the Slow Mill back to its starting position and a winch reels in the cable, preparing the device for the next work stroke.
The entire unit follows the orbital or sometimes elliptical wave path, but moves a bit slower than the wave, hence its name – Slow Mill.
In 2017, the Dutch Ministry of Infrastructure and Water Management Rijkswaterstaat and the municipality of Texel had MARIN, one of the world-leading research institutes for hydrodynamic research, perform a series of validation tests on an early Slow Mill scale model with excellent results, according to Slow Mill Sustainable Projects.
Aside from Slow Mill Sustainable Projects, other consortium members include Innoship, NIOZ, Deltares, Ingenieursbureau Rotterdam, and Rotec.