Overview page containing news articles
News
List of the highlighted articles
Bermuda-based bulk carrier company Himalaya Shipping has taken delivery of the fifth liquified natur...
The 80th session of IMO's Marine Environment Protection Committee (MEPC 80) has initiated the review...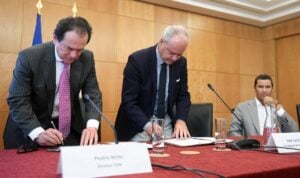 Port of Sines, a major port in Portugal, and Companhia Siderúrgica Nacional (CSN), a leading steel p...
Subscribe to the daily newsletter
Daily news in your inbox?
The latest news and in-depth stories Daily news and in-depth stories in your inbox