Nexans achieves 'all-time-high' performance, ramps up emissions reduction efforts
Nexans has reported an all-time high adjusted backlog of €3.5 billion for its Generation & Transmission business in 2022, an increase of 51 per cent compared to 2021, said to be pulled by the Celtic Interconnector project.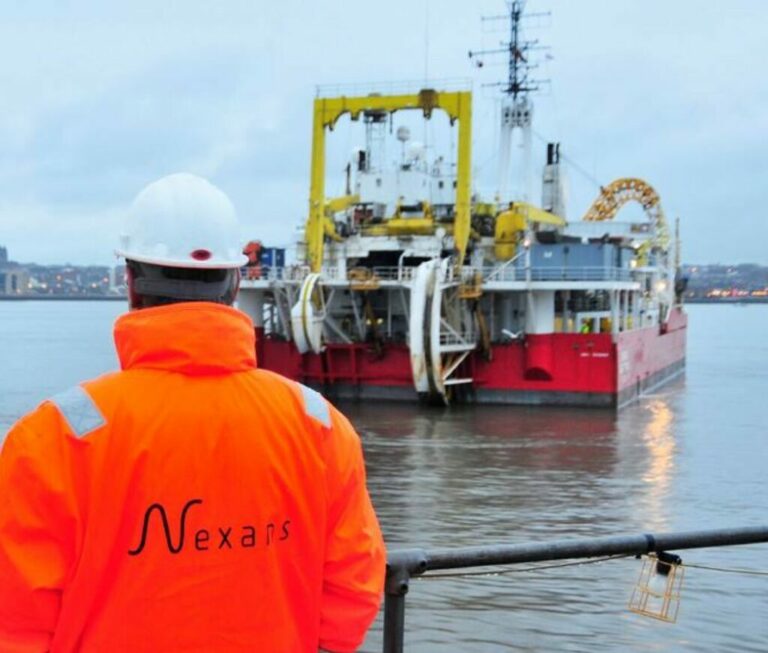 In the "record financial year" for the French cable maker, Generation & Transmission recorded standard sales of €897 million, up +12.1 per cent year-on-year, with the contribution of the Charleston subsea high voltage manufacturing plant in the U.S. and cable laying vessels Nexans Aurora and Nexans Skagerrak.
EBITDA stood at €145 million flat, compared to €143 million in 2021, said to be due to changing mix of revenue in 2022.
The largest contributors are reported to be the Seagreen offshore wind project and Crete-Attica project, as well as the cable supply contract for the South Fork offshore wind project in the U.S.
The adjusted backlog, which includes contracts secured but not yet enforced, also shows "strong visibility" and 90 per cent loaded Halden and Charleston plants until 2025, Nexans said.
According to the company, the offshore wind and interconnection market remained buoyant and the tendering activity continued therefore to be strong. To remind, Nexans was recently awarded the Celtic Interconnector project between France and Ireland and the BorWin6 offshore grid connection system in Germany.
"I am pleased to report that the first year of our "Winds of change" strategic roadmap has been achieved, in full and on time. We are marking the announcement of today's result with a record financial year in the history of the Group and I want to thank every Nexans employee who has made this possible," said Christopher Guérin, Nexans' CEO.
"As global grid investments soar, our Electrification businesses are up +12.9% organically, with record EBITDA performance, and all-time high adjusted Generation & Transmission backlog. Our commitment to sustainability has also paid off, with a – 28% reduction in carbon emissions since 2019 confirming that it is possible to achieve financial performance while reducing our environmental impact."
In terms of the whole year of 2022, Nexans recorded a financial performance which was "an all-time high", with standard sales up +6.3 per cent organically year-on-year at €6,745 million and an EBITDA increase of +29.6 per cent versus 2021 at €599.5 million.
Europe was up +12.2 per cent, driven by the launch of new contracts notably in Greece and continued demand from utilities to renew and strengthen the grid, South America was up +6.9 per cent, Asia Pacific was up +10.1 per cent during the year, and North America was up sharply by +42.8 per cent.
In 2022, Nexans also reduced its GHG emissions (Scope 1, 2 and 3) by -28 per cent versus 2019, ahead of targets validated by the Science-based Targets initiative (SBTi).
"Looking ahead, we remain focused on executing our strategic plan and fully committed to contribute to enabling energy transition. We are determined to continue to deliver strong financial performance in an ever-changing business environment and to creating long-term value for our stakeholders," Guérin said.
In 2023, Nexans expects to achieve an EBITDA between €570 and €630 million and a normalized free cash flow between €150 and €250 million.