Nova Scotia's green hydrogen plans lead to first offshore wind leasing in Canada
The Canadian Province of Nova Scotia will auction off 5 GW of offshore wind energy by 2030, starting in 2025, with an ultimate aim to support green hydrogen production.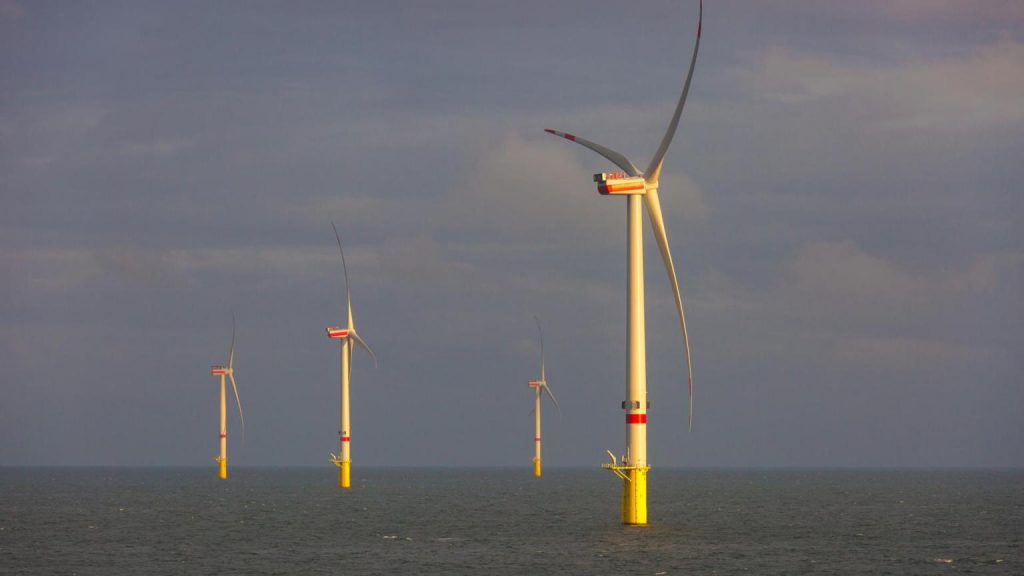 This is the first concrete move toward planned offshore wind development in the country which has seen significant activity in the marine energy sector (tidal and wave energy) over the past several years, as well as an offshore wind moratorium that led to legal actions from affected developers.
"Setting this target sends a clear signal to the world that Nova Scotia is open for business and becoming an international leader in offshore wind and green hydrogen development", said Nova Scotia's Premier Tim Houston. "We are taking every opportunity to develop our renewable energy market, not only to fight global climate change, but also to create green jobs here in Nova Scotia".
The announcement from the Nova Scotia Government comes shortly after Canada's Prime Minister Justin Trudeau and German Chancellor Olaf Scholz signed a Joint Declaration of Intent to establish the Canada-Germany Hydrogen Alliance, an agreement to enable Canada to export green hydrogen to Germany by 2025.
Nova Scotia is currently developing a green hydrogen action plan which will outline the role green hydrogen can play in the energy transition and the steps needed to build the green hydrogen industry. The plan will be released next year.
Offshore wind projects will be administered by Canada-Nova Scotia Offshore Petroleum Board, the current offshore petroleum regulator whose mandate will be expanded and name changed to the Canada-Nova Scotia Offshore Energy Board.
Earlier this year, the governments of Canada and Nova Scotia agreed to refresh the Canada-Nova Scotia offshore energy regime and collaborate on establishing a competitive offshore renewables sector expected to position Nova Scotia as "a world leader in offshore wind and clean hydrogen production."
As part of this initiative, the provincial and federal governments also agreed to work toward modernising the Canada-Nova Scotia Offshore Petroleum Board that would expand its mandate to include the regulation of offshore renewable energy development in the Canada-Nova Scotia offshore areas, and to rename the regulator to reflect this.
Nova Scotia first to launch offshore wind leasing in Canada
Leases for offshore wind development in Nova Scotia will be granted through a competitive bid process jointly managed by the provincial and federal governments, with the first call for bids scheduled to be issued in 2025.
After reaching the 5 GW target, calls for bids will be based on market opportunities, according to the press release from the Nova Scotia Government.
The governmental work on offshore wind development is currently ongoing not only in this Province, but also in Newfoundland and Labrador, where the federal and provincial governments have entered into an agreement similar to that signed in Nova Scotia.
Under the agreement, the Canada-Newfoundland and Labrador Offshore Petroleum Board will also have its mandate expanded to include offshore renewable energy development and a regional assessment for offshore wind will be conducted.
Still, Nova Scotia is the first Province to launch offshore wind leasing in Canada, which did have offshore wind plans and developments initiated over the past decade, but they did not reach a significant development stage.
Namely, the first offshore wind developments in the country were planned in Ontario back in the early 2000s, with the projects planned to be built in lake waters that are part of the Province's territory.
However, the plans fell through after the Ontario Government imposed a moratorium on offshore wind in 2011, which triggered lawsuits from companies behind the projects in development, including Windstream, Trillium Power, and SouthPoint Wind.
Several years later, at the end of 2016, Ontario extended the moratorium, citing the need for further research into the environmental effects of offshore wind as the reason behind upholding the decision to ban project development off its coasts.
According to data from the Global Wind Energy Council (GWEC), the Ocean Renewable Energy Action Coalition (OREAC), and the World Bank's Energy Sector Management Assistance Program (ESMAP), Canada has an offshore wind technical potential of 9,321 GW. Of this, 7,282 GW is estimated to be accessible through floating wind technology, while 2,039 GW could be tapped into by using bottom-fixed foundations.
Subscribe
Offshore Energy daily newsletter