OEEC 2018 Tackles Faults in Subsea Power Cables
Interesting thematic sessions have spiced up this day of Offshore Energy Exhibition and Conference 2018.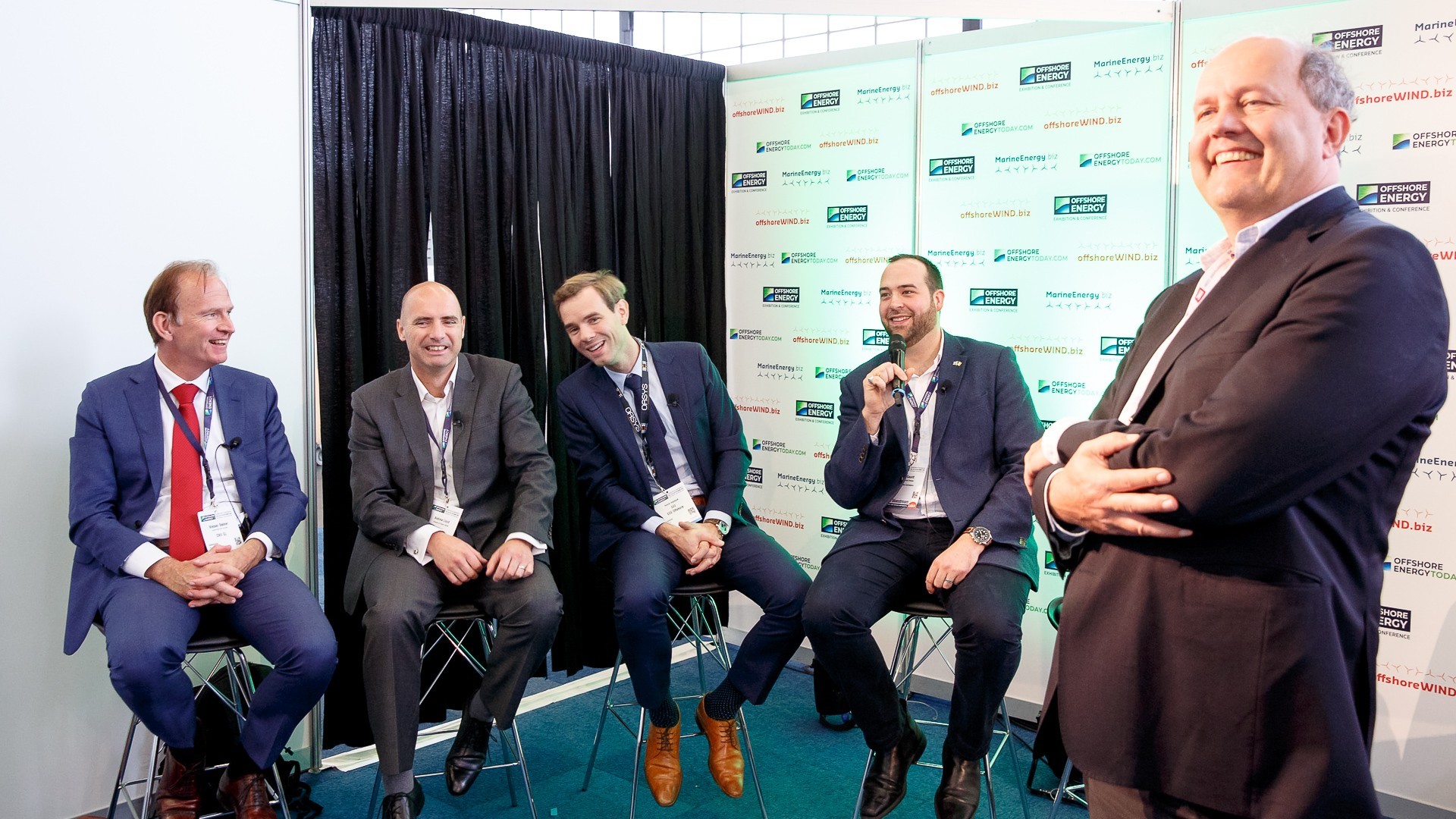 For the first time, the event welcomed the session on Subsea Cables Systems, hosting speakers from Shell, CWind, DNV GL, ECE Offshore and Irish Sea Contractors.
Electrification of offshore oil and gas platforms, subsea field development in oil and gas and the expanding number of offshore wind farms has led to increased research into subsea power cables.
With cable-related failures accounting for up to 80% of offshore wind project insurance claims, improving efficiency and resilience of subsea cables is crucial in supporting the development of next generation wind farms and associated electrical infrastructure.
The development and qualification of dynamic cables and connectors suitable for floating wind is said to be crucial for the development of the sector, especially as these wind farms move further from shore and are subjected to harsher conditions.
Therefore, the offshore renewables sector has identified cables as a key area for technological improvement.
The session, moderated by Pieter Swart – Technical Expert Subsea Pipelines & Cables – Shell, discussed the latest developments in subsea power cables, highlighting cable faults and how the industry should tackle this as the leading topic of the session.
The program was opened by Reinier Nagtegaal, CEO at ECE Offshore – this year's Winner Best Innovation in Offshore Energy Award. for their OASYS cable monitoring system.
OASYS cable, is a cable monitoring system that detects the cable in the water during installation and provides operators feedback such as a full 3D view of the cable lay vessel, cable and seabed bathymetry combined with relevant cable parameters.
When addressing the importance of cables security and OASYS, Nagtegaal, said: "Can we build something to make it easier – We wanted to build something that is vessel-fixed."
Next up for ECE Offshore is a pipeline monitoring system.
Director of Power Cables at CWind (part of Global Marine Group) Andrew Lloyd continued the session discussing how the increased number of power cables in the water is also resulting in the number of faults and how optimising cable fault repair time is critical to the long-term success of wind farm owners and operators.
"People don't consider for cable faults until they have them. – Cables should be seen as critical infrastructure and we should start treating them as such," Lloyd said. "The loss if a wind turbine is offline is around GBP 10,000 in revenues per day."
Wessel Bakker, Business Director Power Transmission at DNV GL and Chairman CIGRE Netherlands, delivered his talk on risks surrounding power cables: "Dare to address the risks, it's fun," Bakker said. As this industry moves forward, "impact and risks will not decrease – on the contrary."
He closed his session with 'Cables Lifetime Monitoring' JIP: "From our power cables investigations, 50 percent of faults came from production."
Alex Gauntt from Irish Sea Contractors wrapped up the session, presenting the company's innovative solution for subsea cables repair.
This innovative technology addresses the challenges of lifting subsea cables to the deck of the cable ship for repair.
The technology is targeted at subsea cable operators as well as turnkey cable repair solution providers operating in water depths of zero to 200 metres and on cables up to 220kV.
The system is based on the simple premise of replicating a cable repair ship deck, subsea. The unique habitat design can be pre-loaded with all required cable jointing and repair equipment prior to deployment. The system can be used both on-deck for cable repairs when a cable lift is unavoidable, and can be deployed by on-deck cranes to undertake repairs in-situ, subsea.