ONE orders 10 methanol/ammonia-ready 13,700 TEU boxships
Singapore-based shipping company Ocean Network Express (ONE) has placed an order for ten methanol/ammonia-ready containerships.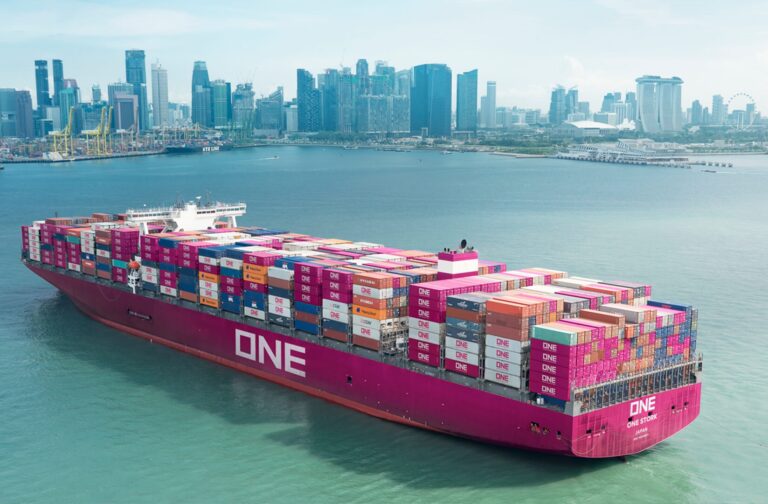 As disclosed, the vessels will have a carrying capacity of 13,700 TEU. The units will be ready for methanol and ammonia and equipped with a bow shield and other energy-saving technologies.
ONE has also started discussions with the shipyard and equipment manufacturers to implement onboard carbon capture and storage on delivery.
The containerships are slated for delivery in 2025 and 2026.
The company did not reveal the price tag of the vessels or the shipbuilder hired for this project.
This new order is in line with the firm's medium-term strategy announced in March 2022 and follows the ten vessels ordered in May last year.
Through this investment, ONE intends to broaden the exploration of long-term alternative fuels and decarbonisation technologies in the future.
The shipowner has committed to achieving sustainable maritime transportation by continuing to invest in greener assets and technologies. Under its green strategy, the firm aims to achieve carbon neutrality by 2050.
Last month, ONE, in collaboration with fuel supplier Chevron, completed a biofuel trial onboard 4,800 TEU containership MOL Endowment. The biofuel used in the tests is B24, a blend of used cooking oil methyl ester (UCOME), and very low sulphur fuel oil (VLSFO).