OPIN Invites Businesses to Join the Project
Partners involved in the development of OPIN project are calling on businesses with expertise that can be used in the ocean sector, explore collaboration opportunities with other organisations, and avail of the supports available.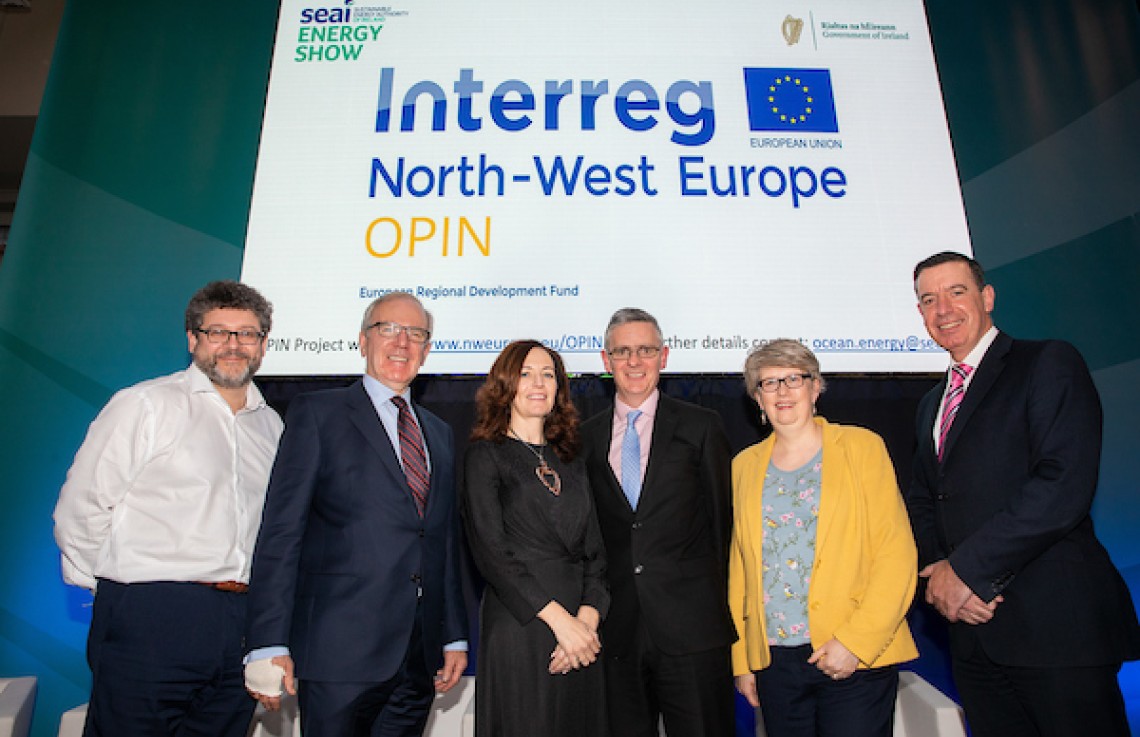 The Ocean Power Innovation Network (OPIN), which aims to accelerate the development of the ocean energy sector was launched in Ireland last month.
With a three-year budget of €2.6 million, €1.5 million funded by INTERREG North West Europe, the project is led by the Sustainable Energy Authority of Ireland (SEAI), in partnership with organisations from the UK, Belgium, France, Germany and the Netherlands, and will explore ways to unlock the potential of this renewable energy resource.
OPIN will encourage collaboration between the ocean energy sector and other sectors, such as oil and gas, automotive, aerospace, ICT, advanced materials, sensors, and manufacturing, to identify ways to grow the ocean energy supply chain.
The OPIN project partners are Sustainable Energy Authority of Ireland, Scottish Enterprise, Offshore Renewable Energy Catapult, Sirris, het collectief centrum van de technologische industrie, West Atlantic Marine Energy Community, École Centrale de Nantes, Dutch Marine Energy Centre and Fraunhofer-Gesellschaft zur Förderung der angewandten Forschung.