Oscilla Power installs drivetrains for Triton-C wave energy device
U.S.-based wave energy company Oscilla Power has completed the installation of three drivetrains for its Triton-C wave energy device ahead of upcoming deployment in Hawaii.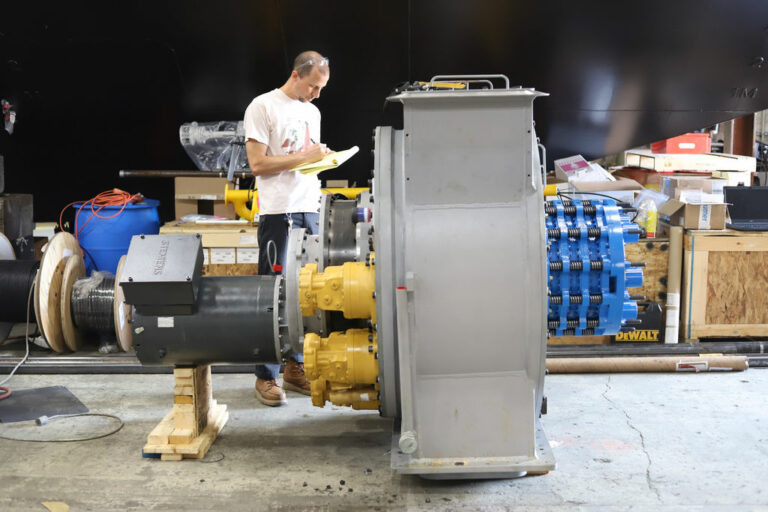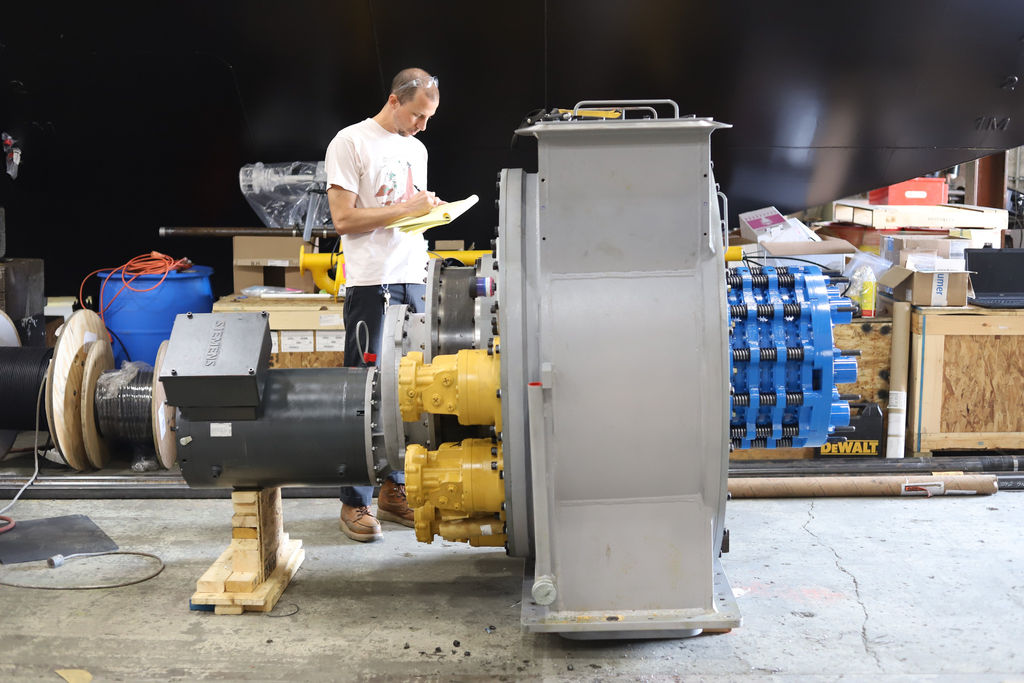 The drivetrains are said to be the crucial component to the Triton-C, as they are form parts that help convert the energy from the waves into electricity.
According to Oscilla Power, there are a total of three tendons with one going to each drivetrain. As the Triton-C moves, those tendons move within them, and that is how energy is captured and harnessed.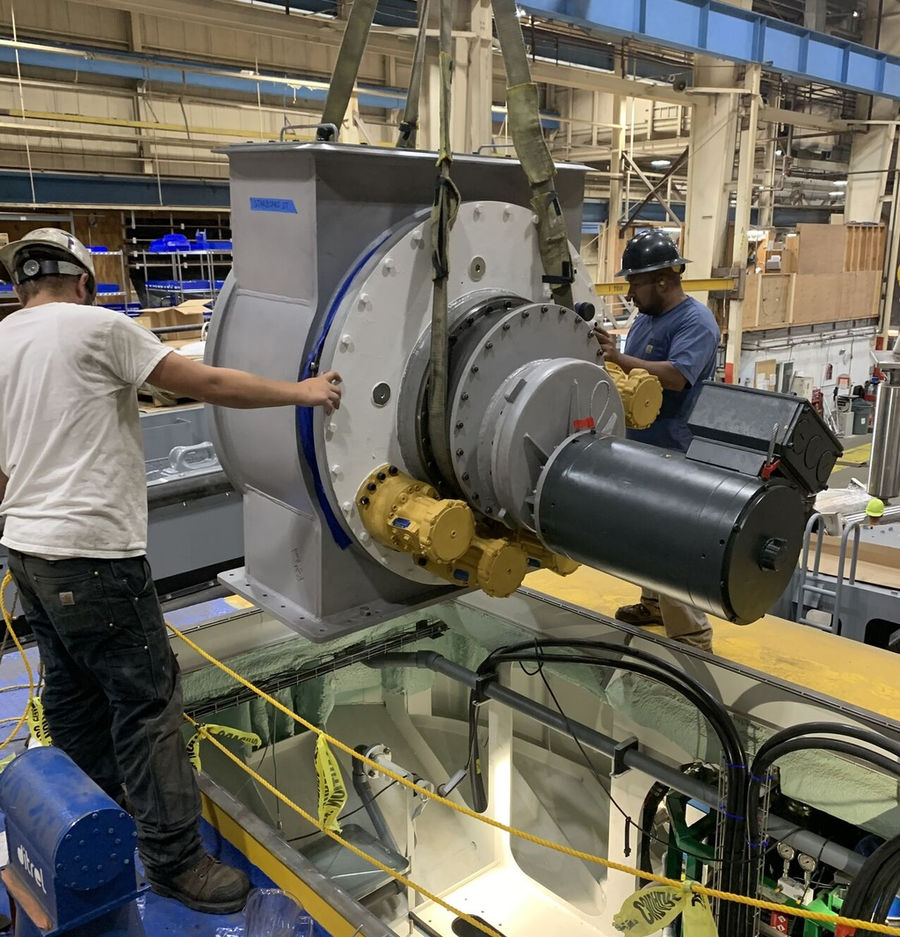 The company's community-scale Triton-C wave energy system, currently in its final stages of construction and assembly, contains three drivetrains which together can produce more than 100kW of clean power.
Tim Mundon, VP of Engineering at Oscilla Power, said: "The Triton drivetrain can uniquely eliminate much of the variability of ocean waves, enabling it to become one of the most consistent renewable energy sources in the future".
The upcoming Triton-C deployment at the Kaneohe Marine Corps in Hawaii, expected to take place later in 2021, is Oscilla Power's largest project to date.
To remind, Oscilla Power secured additional $2.4 million from the U.S. Department of Energy (DOE) in April 2021 to support the Hawaii deployment and demonstration.
Triton is a multi-mode point absorber that consists of a geometrically optimized surface float connected to a ring-shaped, vertically asymmetric heave plate by three taut, flexible tendons.
Unlike most conventional wave energy devices, Triton's surface float can extract energy from ocean waves in all six degrees of freedom (heave, pitch, surge, roll and yaw) allowing for increased energy capture across a wider range of ocean conditions, according to Oscilla Power.
Moving forward, Oscilla Power hopes that this deployment will serve as a proof-of-concept product for other small communities along the U.S. Pacific Coast, Alaska, Hawaii, and remote islands.
In addition, the company has recently launched a crowdfunding campaign to support its future wave energy projects, targeting $3 million via StartEngine platform.
The funding would be used for the development and deployment of its first utility-scale megawatt-size system in India, Oscilla Power said earlier.