Peab Marin puts Falcon ROV to work
Swedish marine services firm Peab Marin has selected Saab Seaeye Falcon ROV for its survey, salvage and civil construction operations.
The Falcon should secure a safer working environment for its divers and will be an "excellent tool" for surveying.
Robert Hedin at Peab Marin explains:
"Some work can offer serious risk for a commercial diver, especially Delta-P situations when the differential pressure between two water columns attempts to equalize, creating tremendous pressure/suction.
"In situations like this, we prefer to send down the Falcon to either completely replace the diver's work or in order to make a proper safety assessment. It really helps us to create a safer work environment for our commercial divers."
The ROV should also boost Peab Marin's construction and maintenance work ops.
"With Swedish waters notorious for low visibility, typically 0.5m and less, and working in a wide variety of water states from open seas to waterway locks, fitting a Bluetooth multibeam sonar to the Falcon was essential," Hedin also added: "It is a must-have for operating an ROV in our underwater environment."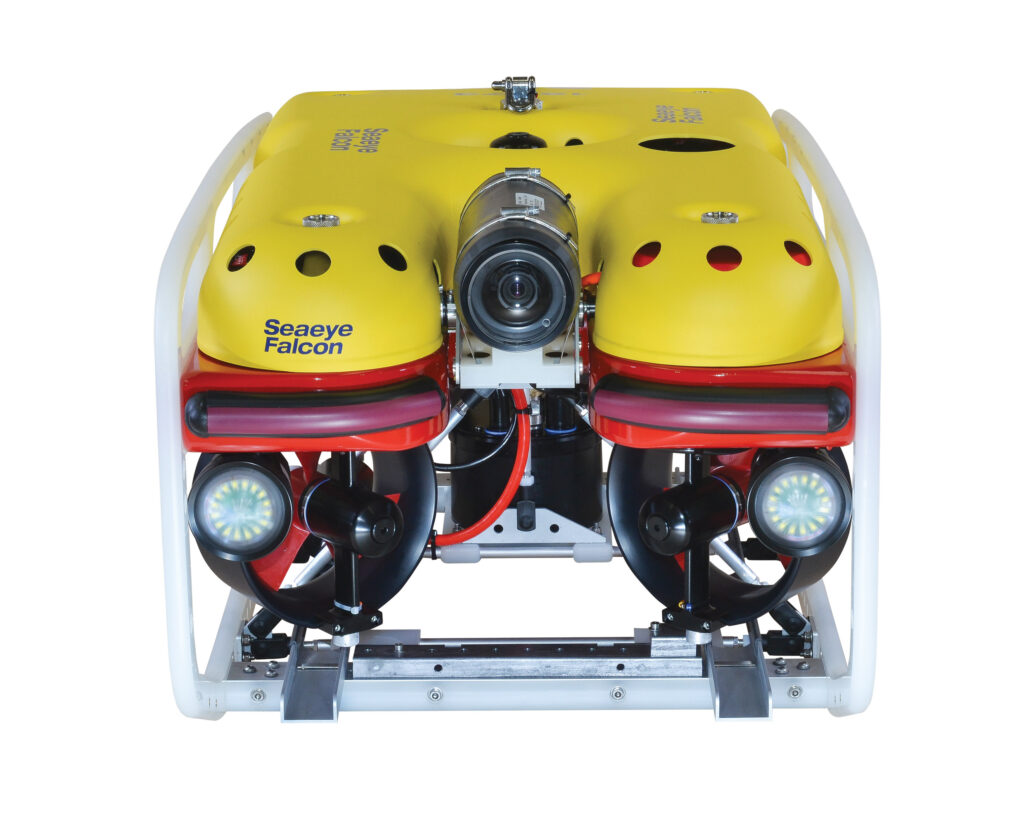 According to Saab SeaEye, the Falcon concept is the most successful underwater electric robotic system of its class.
The vehicle has proved itself in numerous intricate and demanding missions across many commercial, security and scientific sectors.
Equipped with iCON intelligent control system, the Falcon provides exceptional vehicle control and diagnostic data. It also has the ability to customise the pilot display and enable features such as station keeping.
The one metre long ROV can operate to a depth of 300 metres.