Petrobras pays $700M for Vantage drillship contract termination
Brazil's Petrobras has paid Vantage Drilling $700.9 million for 2015 drillship termination and certain unpaid invoices, following a previously rendered arbitration award and related U.S. judgment confirming the award.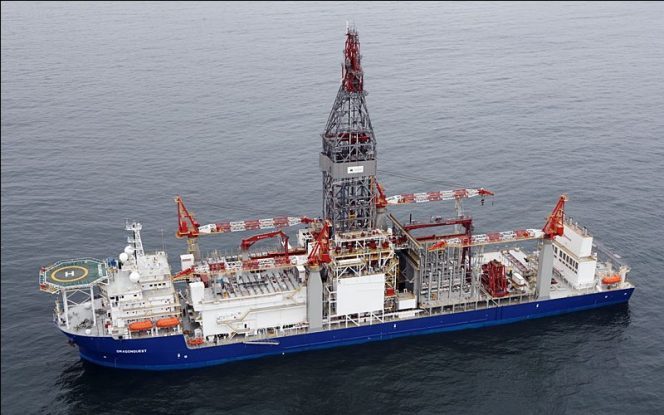 As previously reported, an international arbitration tribunal in July 2018 ruled that Petrobras must pay $622.02 million plus interest to Vantage for terminating a contract for Vantage's Titanium Explorer drillship in 2015. The international arbitration tribunals award was confirmed in May at a Texas court, too.
To remind, the Titanium Explorer drillship had started its $1.6 billion, eight-year contract, with Petrobras in December 2012, only for Petrobras to terminate the contract in 2015, claiming Vantage had breached its obligations under the contract.
Vantage Drilling then filed the international arbitration claim against Petrobras claiming wrongful termination of the drilling contract. As said earlier, the tribunal ruled in Vantage's favor.
As for the amount to be paid by Petrobras to Vantage, as of March 31, 2019, the arbitration award stood at $728.4 million, inclusive of interest.
However, Vantage on Friday said Petrobras had paid it $690.8 million to satisfy the Titanium Explorer ruling, and also a $10.1 million fee in connection with the award and related judgment in respect of contract damages and certain unpaid invoices relating to work performed in the U.S. Gulf of Mexico in 2015.
"The U.S. District Court issued a judgment of approximately $733.9 million, accruing at an annual interest rate of 2.32% from May 22, 2019 until paid. With the payments received today from the Petrobras parties, the parties agreed that the U.S. judgment was satisfied in full," Vantage said Friday.
Ihab Toma, Vantage's Chief Executive Officer, stated, "We are very pleased with Petrobras's decision to make payment in satisfaction of the arbitration award and related U.S. judgment. As always, we continue to focus on our business, and on providing the best service to our clients."
---
Related:
2019/05/20 – Vantage Drilling: Texas court affirms ruling against Petrobras
2019/02/08 – Petrobras sets aside $622M in case it has to pay up for Vantage rig contract termination 
2018/11/20 –Vantage settles with SEC over Brazil drillship bribery investigation
2018/07/17: Report: Ex-Vantage Drilling CEO charged with corruption in Brazil
2018/07/04 – Petrobras challenges Vantage drillship case ruling
2018/07/03 – Petrobras must pay $622M for Vantage contract termination
Offshore Energy Today Staff
---
Spotted a typo? Have something more to add to the story? Maybe a nice photo? Contact our editorial team via email.
Offshore Energy Today, established in 2010, is read by over 10,000 industry professionals daily. We had nearly 9 million page views in 2018, with 2.4 million new users. This makes us one of the world's most attractive online platforms in the space of offshore oil and gas and allows our partners to get maximum exposure for their online campaigns. 
If you're interested in showcasing your company, product or technology on Offshore Energy Today contact our marketing manager Mirza Duran for advertising options.
Related news
List of related news articles