PGS and ION wrap up 3D survey for Shell in Egypt
PGS and ION Geophysical Corporation have completed the 3D survey offshore Egypt carried out on behalf of Shell.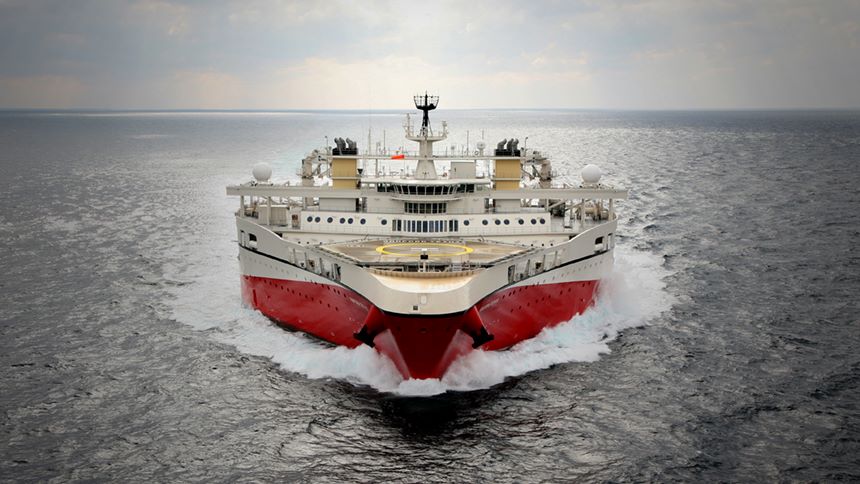 The companies conducted the survey with the Extended Long Offset (ELO) survey design in combination with ION's Gemini source technology.
PGS' marine seismic acquisition vessel Ramform Tethys towed a wide multi-sensor GeoStreamer configuration, while the Ramform Sovereign towed ION's extended frequency source, designed to help capture richer low frequencies to improve subsurface characterization.
According to the Norwegian seismic firm, the ELO configuration in combination with the extended frequency source enabled efficient recording of offsets up to 16 kilometers.
"To improve subsurface understanding of a complex geologic area in the Mediterranean, our exploration team paired innovative acquisition designs with Gemini to capture lower frequencies in this large, long offset survey," said Gerard van Drempt, Shell global category manager for geophysics.
"PGS survey execution, combined with the ION Gemini source performed well and Shell is pleased to see the expected uplift in low frequency content."
In March, PGS revealed it had been awarded a high-fidelity 3D exploration survey offshore Egypt. At that time, the company did not reveal the name of the client but did state the contract was secured with a "supermajor".
The survey is said to represent the last in a string of PGS' programs acquired in the Mediterranean starting in July 2020, and the first proprietary deployment of ION's extended frequency source.