PHOTO: Final Stingray vessel joins Maersk Supply fleet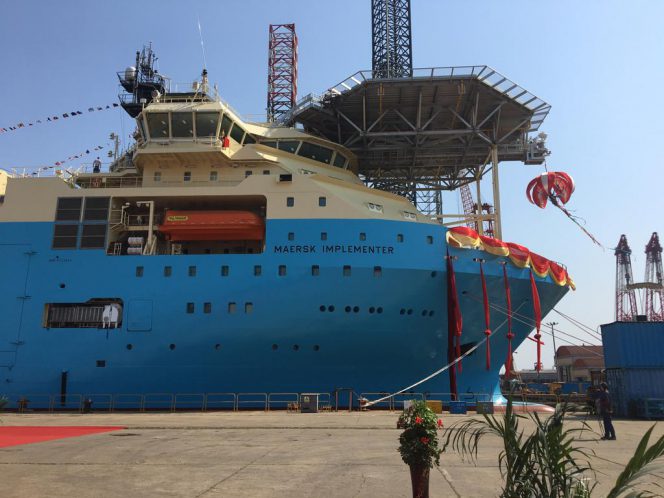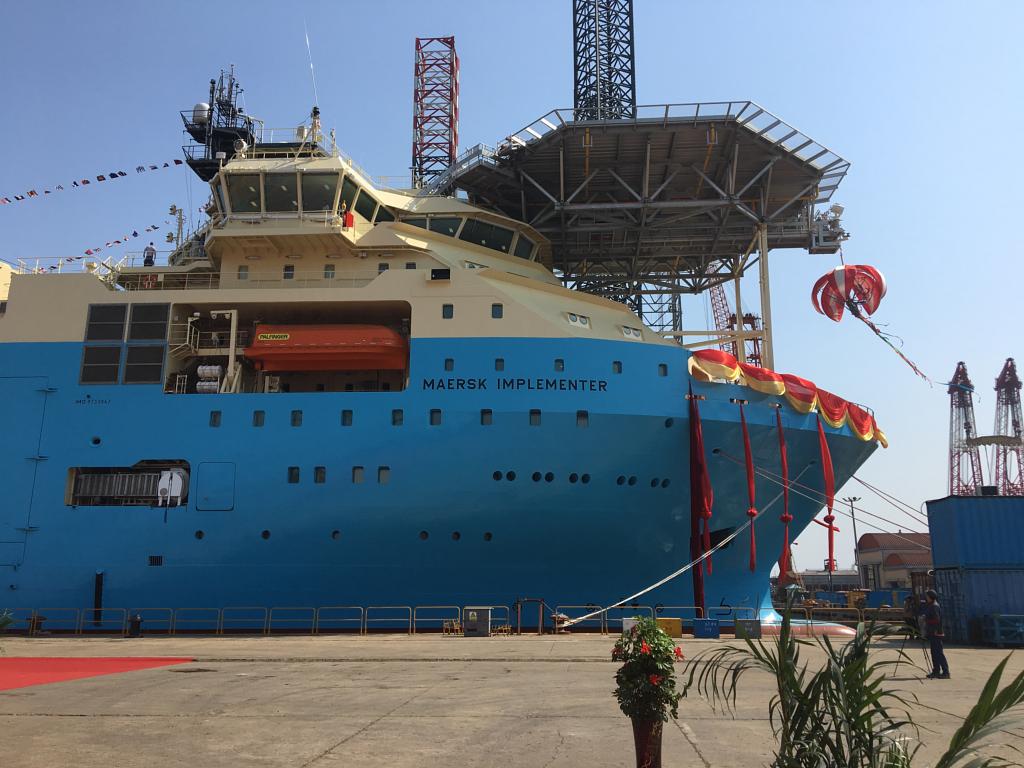 The final Maersk Supply Service-owned subsea support vessel from the Stingray series has joined the company's fleet.
Maersk Supply posted an image via social media channels on Wednesday of the fourth and final Stingray vessel, named the Maersk Implementer.
According to Maersk Supply Service, the naming ceremony took place yesterday at the COSCO shipyard in Dalian, China.
The three previous Stingray-class vessels ordered by Maersk from Cosco were the Maersk Inventor, the Maersk Installer, and the Maersk Involver.
The Inventor was delivered in February 2018, while the Installer and the Involver were delivered in October and November 2017, respectively.
The Stingray vessels were designed by Marin Teknikk for a range of deep and shallow water operations in challenging offshore environments.
Maersk has described the DP3 vessels as having a very energy efficient propulsion set-up, and 400 t active heave compensated crane and two work class ROV's capable of operating in up to 3,000 m water depth. The free deck is 1,925 m2 large. The vessels offer accommodation for 120 people.
Back in July of last year, Maersk Supply secured a contract with Subtec S.A de C.V. of Mexico, a subsidiary of Blue Marine Group, for one of its Stingray vessels.
The vessel will be operating in the Bay of Campeche performing general support duties, including IRM and maintenance of Pemex's platforms as well as enhancement and well stimulation. The contract will start in autumn this year with a firm duration until June 2020.