Prosafe contract hangs in the balance as Shell delays Shearwater work
The future of Prosafe's contract for the Safe Zephyrus flotel with Shell is uncertain following Shell's decision not to perform its previously planned work at the Shearwater field this year.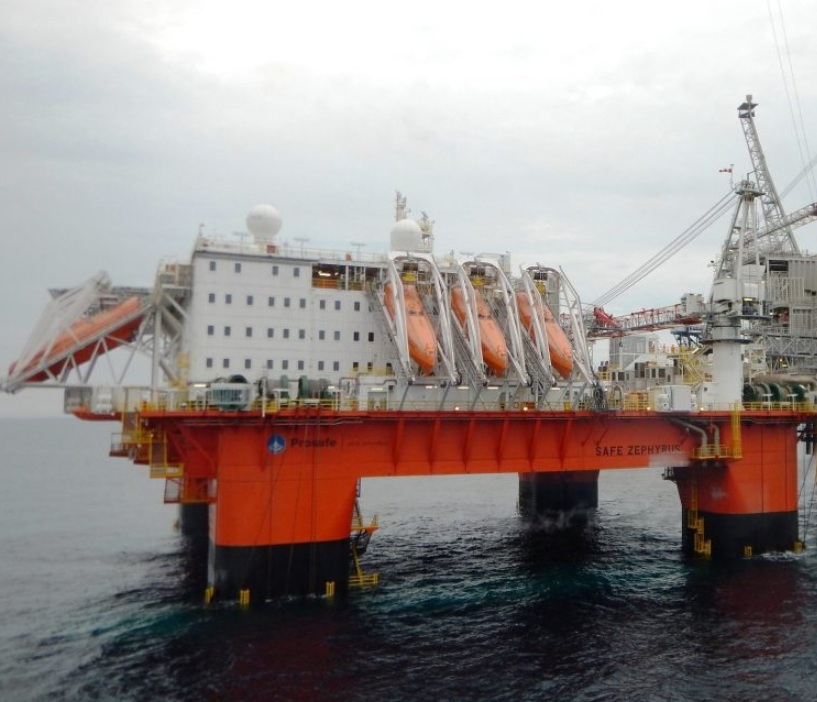 On 13 March 2020, Safe Zephyrus was awarded a 21-day contract by EnQuest.
The accommodation rig was ready to mobilize from Averøy in Norway to support EnQuest's Thistle project but was instructed by EnQuest on 20 March 2020 not to mobilize.
Prosafe has claimed the full contract value, ca. $2 million.
After the EnQuest contract, the Safe Zephyrus was scheduled to mobilise to Shell at Shearwater field in the UK North Sea to start a 110-day contract with a 30-day option in 2Q 2020.
However, Prosafe said on Thursday that it had been informed by Shell that this project would not be performed in 2020 and discussions with the client were ongoing.
Safe Zephyrus is a DP3 semi-submersible accommodation rig. With beds for 450 persons, in single man cabins, the vessel is designed for worldwide operations in the harshest offshore environments.
It was built at Jurong Shipyard, Singapore, to the GVA 3000E design and is equipped with a DP3 system and 12-point wire mooring arrangement providing maximum cost efficiency and flexibility. It was delivered in 2016.
Total delay
Furthermore, Prosafe said that the Safe Caledonia was laid up in the UK.
The unit was initially prepared to start a 162-day contract with a 30-day option for Total at the Elgin complex in the UK sector of the North Sea from mid-April 2020.
However, as previously reported, Prosafe has now agreed with the client to defer this project by one year.