Sabella takes over GE Renewable Energy's tidal power assets
French tidal energy developer Sabella has taken over tidal energy assets from GE Renewable Energy which in turn became an equity partner in the company.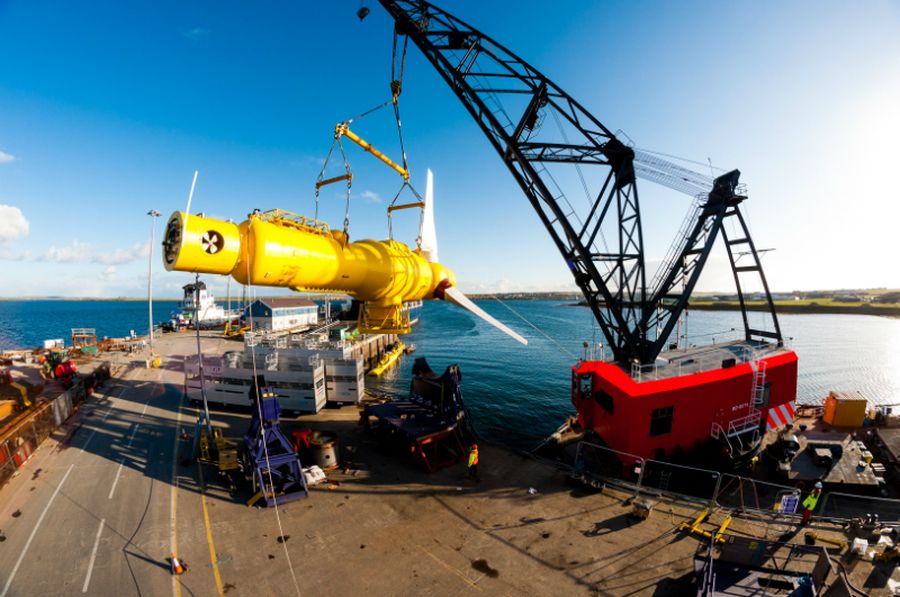 The asset take-over agreement between the two parties, signed on 18 January 2021, covers all tidal energy concepts developed by GE Renewable Energy since 2003, including assets inherited through acquisitions (TGL, Rolls Royce and Alstom), as well as the OCEADE trademark.
The technology consists of DeepGen (DG) III, DG IV and DG IV.1 tidal turbines, which were commissioned, and have produced 1.6GWh of clean power in the past. The DG IV.1 tidal turbine also incorporates several technological innovations, Sabella noted.
Consequently, GE Renewable Energy has become a board member for Sabella and now holds 15% of its capital shares.
The newly-acquired wide portfolio of concepts and technologies offer the possibility for Sabella to define the best suited turbines for different environments, while also opening new market opportunities, the company said.
Sabella's tidal technology concept is based on simplicity and ruggedness. The addition of GE Renewable Energy technologies, tried and tested through thousands of hours of operation in situ, will further strengthen Sabella to optimise the next generation of design, in particular for specific new applications, with potential impacts on turbine design, installation and maintenance.
The main goal, however, still remains to reach a cost of energy competitive against other renewable energy sources, Sabella said.
To remind, GE Renewable Energy has early in 2017 decided to suspend the development of the Oceade tidal turbine and redeployed around 40 of its employees working on tidal developments across its other activities, mainly in offshore wind.