Samsung Heavy Industries lands $260 million deal for LNG carrier
South Korean shipbuilding major Samsung Heavy Industries (SHI) has secured an order for the construction of a liquefied natural gas (LNG) carrier.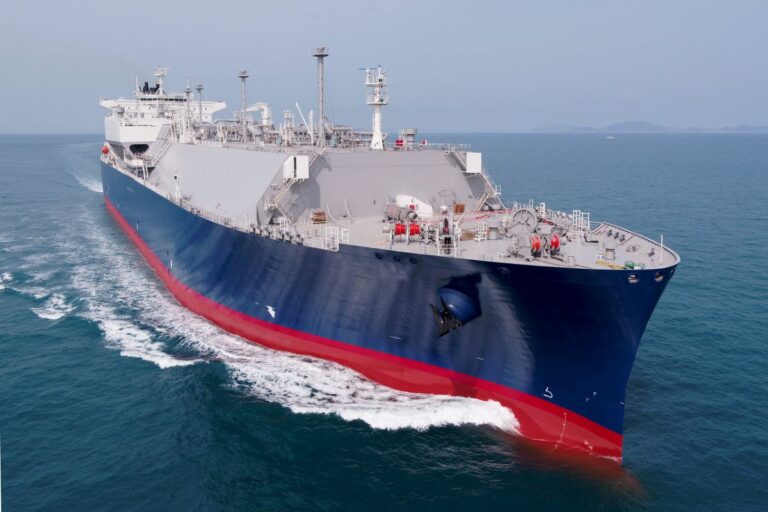 The contract, which is valued at a staggering KRW 350.8 billion ($260 million), was awarded by an unnamed Asian shipowner.
The vessel is expected to be completed and ready for delivery by the end of September 2026.
The shipbuilder has secured contracts totaling $6.6 billion for the construction of 26 ships, representing an impressive 69 percent of its 2023 target of $9.5 billion, according to Yonhap.
These contracts encompass a diverse range of vessels, comprising seven LNG carriers, two oil tankers, 16 container vessels, and a floating LNG gas facility.
Samsung has been hired by Evergreen to build sixteen 16,000 TEU methanol dual fuel container vessels from a massive contract comprising a total of 24 ships. Evergreen Marine will be paying between $180-210 million per vessel.
Nihon Shipyard will build the remaining eight units under the same terms. In total, Evergreen is expected to spend up to $5.04 billion on the investment.
In addition to methanol, SHI is making strides in the development of ammonia-fueled technology.
In recent developments, SHI has received Approval in Principle (AiP) from ClassNK for its ammonia fuel supply system, which has been developed for use in oil tankers and container ships.
Furthermore, SHI has entered into a cooperative agreement with Swiss marine power company WinGD to integrate WinGD's X-DF-A dual-fuel ammonia engines into upcoming newbuild vessels.
The memorandum of understanding between WinGD and SHI, signed during the Gastech conference in Singapore, encompasses the preparation of the X-DF-A ammonia engines for integration with a range of vessel designs, including oil tankers, container ships, and ammonia carriers.
WinGD aims to deploy these ammonia engines into service from the first quarter of 2025, with the first X-DF-A-powered vessels expected to be in service by 2026.
Ammonia is gaining prominence in the decarbonization of the maritime industry due to its potential as a clean and sustainable fuel. Unlike conventional marine fuels, ammonia generates zero carbon dioxide emissions when burned and can be produced using renewable energy sources, making it a versatile and eco-friendly energy carrier.