Scandlines: Keel laid for first zero-emission ferry
Danish ferry operator Scandlines celebrated the keel laying of its new zero direct emission freight ferry for the Puttgarden (Germany) – Rødby (Denmark) route.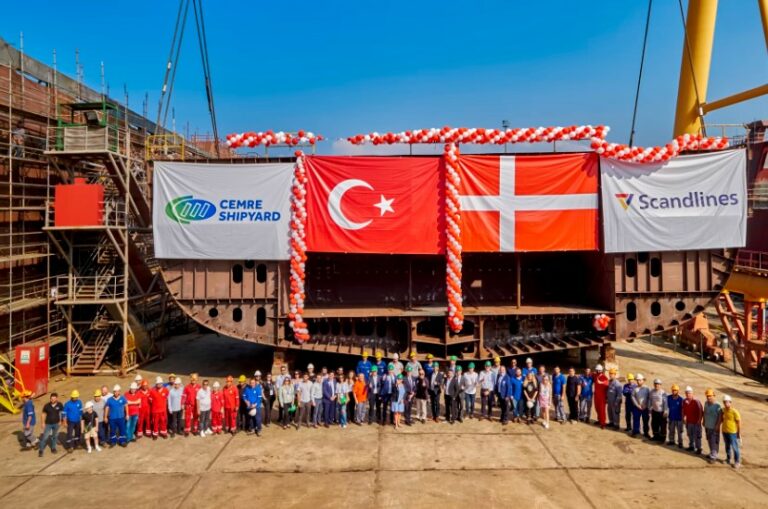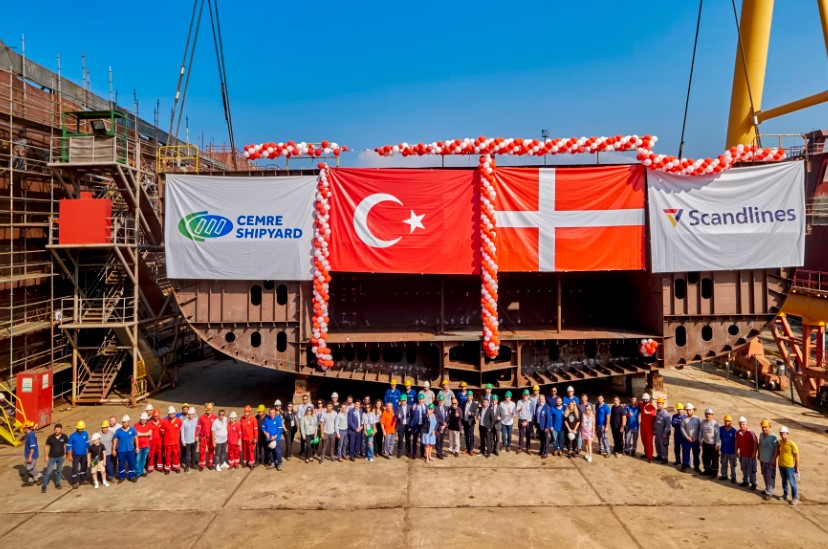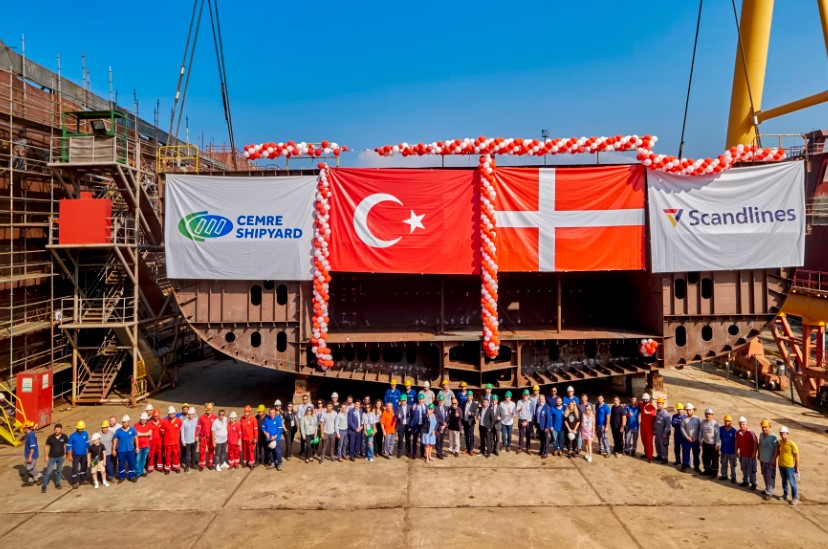 The keel-laying ceremony took place at Cemre Shipyard in Turkey on 30 August 2022.
As explained, the ship will not be built around a single keel but rather with a number of hull sections. Last Tuesday, the first block was placed on the slipway.
"The date of the keel laying is interesting because the ship has to be built according to the rules and regulations in force on that date. It is also a day associated with tradition, so of course we also placed a newly minted coin under the ship at the keel laying," Michael Guldmann Petersen, Scandlines COO, said.
Climate and environmental issues have long been high on Scandlines' agenda. As early as 2013, the ferry company invested in hybrid ferries with battery banks, and in 2024 the first emission-free ferry will be inserted on the Puttgarden-Rødby route.
Only six years later, in 2030, the entire route will be emission-free.
The 147.4-metre-long ferry can charge in just 17 minutes in Rødby. In 2019, Scandlines invested in a 50 kV / 25 MW power cable at Færgevej in Rødbyhavn. In spring 2023, work will start on extending this cable to the ferry berths, where a transformer and charging station will be installed.
With a crossing time of 70 minutes, the ferry is emission-free. It can also be operated as a hybrid ferry like the current passenger ferries on the Scandlines routes between Germany and Denmark. When operated as a hybrid ferry, the crossing time is 45 minutes. Thus, the ferry can also be used as backup ferry if one of the four double-ended ferries that are currently operating the Puttgarden-Rødby route, is unavailable due to a yard stay.
The rebuilding of the terminals in Puttgarden and Rødby has already started. Berth 1 in Rødby will be converted into a lay-up berth for all five double-ended ferries.
The newbuild will be transporting lorries on both the upper and lower decks – as it is currently the case on the ferries operating the Rostock-Gedser route – berth 1 in Puttgarden and berth 3 in Rødby must also be rebuilt. This work is expected to start later this year.
"We are off to a good start, and we are sending a clear signal of continued focus on growth," Carsten Nørland, Scandlines CEO, stressed.
Last month, Scandlines contracted climate tech startup ReFlow to develop advanced climate twins of its zero-emission ferry design using life cycle assessment (LCA) methodology.
Over the following months, ReFlow will build a detailed life-cycle model representing the vessel from its construction to its end of life many years from now. The model will show the environmental impact of the ferry.