Search efforts continue for capsized liftboat's missing crew
Search efforts for missing crew members following an incident on a Seacor Marine-owned liftboat continue. According to official information so far, the bodies of four workers have been recovered with nine still missing.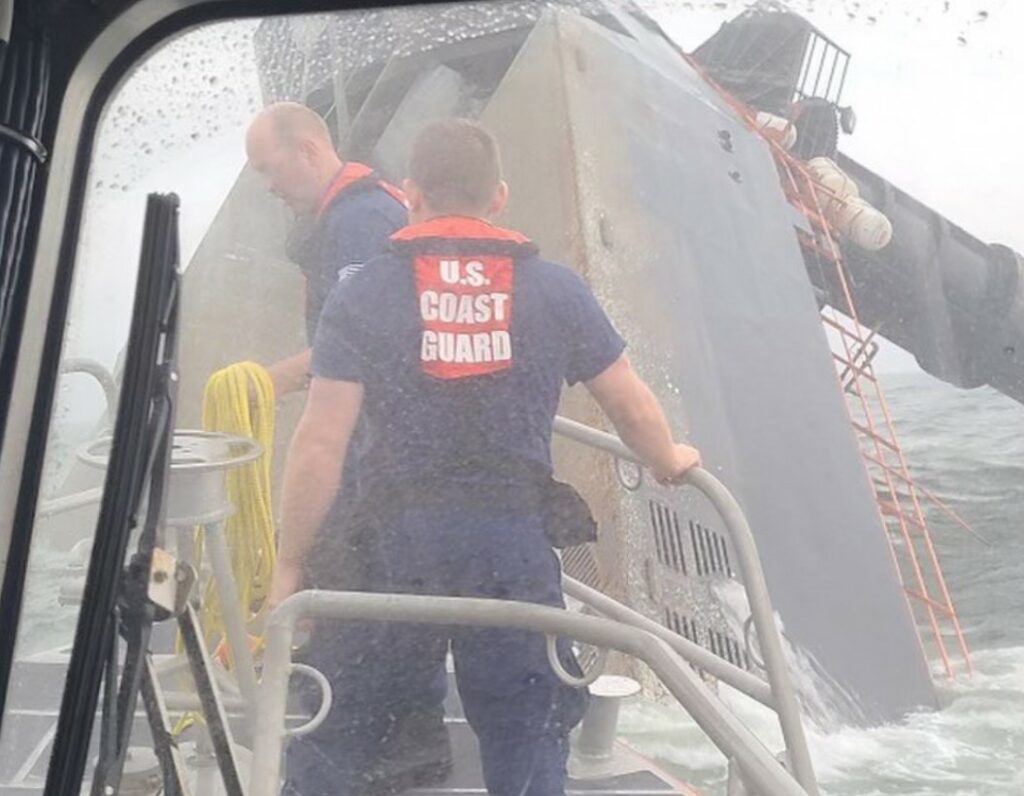 As previously reported, the Seacor Marine-owned liftboat, Seacor Power, last Tuesday capsized in the U.S. Gulf of Mexico amid severe weather conditions.
At the time of the incident, 19 crew members were on the liftboat. Six were rescued on the same day through joint efforts of the U.S. Coast Guard and good Samaritan vessels and search efforts for the missing workers have been ongoing since then.
The Coast Guard on Wednesday said it had recovered one unresponsive with a dozen remaining to be found.
In an update last Friday, 16 April, the Coast Guard said it had recovered another unresponsive person in the water on Thursday near the capsized Seacor Power liftboat 8 miles south of Port Fourchon.
A Coast Guard Aviation Training Center Mobile MH-60 Jayhawk helicopter crew spotted one person in the water at 7:10 p.m. while searching the area.
The crew of the Coast Guard Cutter Benjamin Dailey, also in the area searching, recovered the unresponsive person and transported him to Coast Guard Station Grand Isle where a coroner pronounced the man deceased.
In another update on Friday, the Coast Guard said that Seacor had contracted commercial divers from Donjon Marine Company who were diving on the capsized Seacor Power liftboat and recovered two more unresponsive people.
This means that the bodies of four people have been recovered so far with nine still missing.
While some media outlets have reported that a fifth body has been found, there still has not been an official confirmation.
The Coast Guard, National Transportation Safety Board, and Seacor Marine are scheduled to update media today on the response efforts for the capsized Seacor Power.