Seismic industry braces for major revenue drop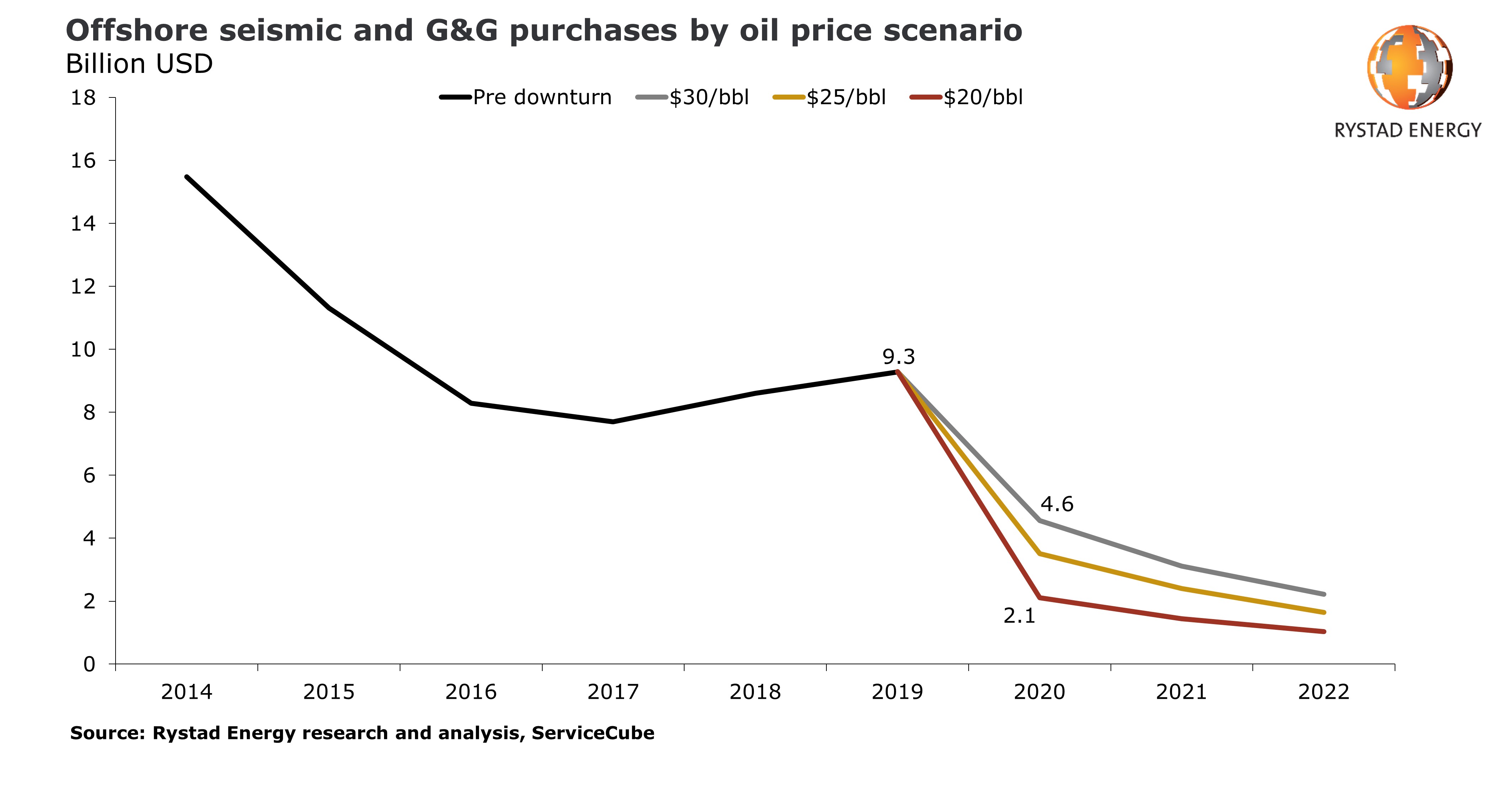 Seismic industry will suffer the most as a result of the Covid-19 pandemic and the low oil price.
According to Rystad Energy, 2020 revenues could fall between 51 per cent and 77 per cent.
Exploration spending could drop by more than 20 per cent from its 2019 levels.
The hardest-hit area will be the acquisition of new geological and geophysical studies in recently acquired blocks and work on exploration wells yet-to-be-approved.
Furthermore, logistical challenges caused by travel restrictions and quarantine rules are impacting crew changes for offshore vessels.
This could result in completion delays that could hit the balance sheets of small and medium-sized companies.
Rystad Energy oilfield service analyst, Binny Bagga, said:
"Seismic companies across the board have started to adjust their business plans to better prepare themselves for this downturn.
"Most companies have implemented cost-cutting measures which include layoffs, furloughs, cold stacking of vessels and general cost reductions,"
Multi-client seismic companies vs. seismic data acquisition companies
In general, Rystad estimates multi-client seismic companies to be able to adjust to the current downturn more efficiently than the seismic data acquisition companies.
Multi-client data libraries could further act as a savior because of the substantially lower cost associated with the multi-client studies compared to data acquisition under a contract.
Many of the major multi-client seismic companies have in recent years implemented asset-light business models.
Rystad expects these companies to be able to quickly adapt to changes in demand.
Since these companies charter the vessels they need, they can control their level of activity and protect their cash flows.
On the other hand, data acquisition firms with their own fleets, are under bigger risk of sever impact.
The market sees the activity decline and cancellation of certain contracts already took place.
It could become tough for these companies to maintain their fleet, Rystad said.
"There are turbulent times ahead for small and mid-sized businesses that are heavily invested in offshore acquisition as they are more likely to become victims of bankruptcies and distressed asset sales.
"To survive, the market may come back again to lower contract pricing and vessel charter rates for some time, as the service companies will prioritize to cover their operating costs," Bagga concludes.