Sirius Shipping orders 2+2 methanol-ready oil/chemical tankers
Swedish shipowner Sirius Shipping has placed an order for two plus two methanol-ready 15,000 dwt oil/chemical tankers at China Merchants Jinling Shipyard, Yangzho.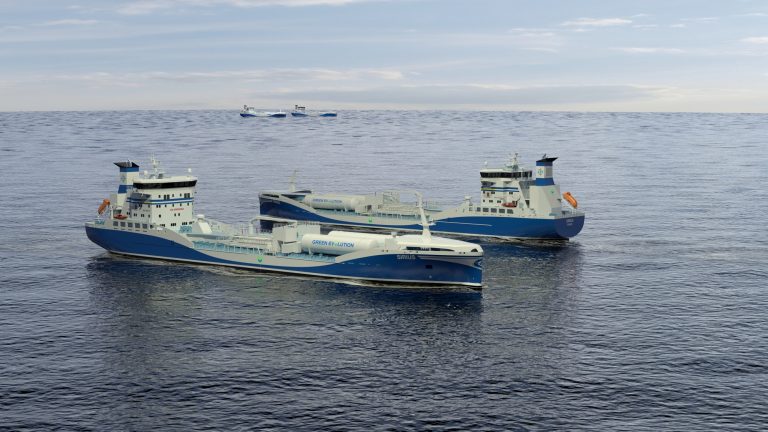 The tankers will have a length of 147 meters long, with a beam of 22 meters and draft 8.7 meters. It will feature 16,800 cbm plus 730 cbm deck tanks, a hybrid battery and a shore connection.
Furthermore, the ships will be able to handle 14 grades of cargo.
Sirius Shipping emphasized that the vessels will be prepared for methanol propulsion and are equipped with the latest technology and comply with future regulations.
The company expects that, with methanol as a fuel, the ships will be able to comply beyond the European Green Deal package: FIT FOR 55 and its FuelEU Maritime initiative.
With the future supply of e-methanol, the vessel could reach ZERO Co2 and almost non-existent NOx emissions, the Swedish shipowner noted. The agreement is a part of Sirius Shipping's commitment and pathway to net-zero.
In February this year, Sirius Shipping signed a time-charter agreement with compatriot fuel company Preem for an eco-friendly tanker to supply green feedstock and renewable commodities.
The vessel's design meets high demands regarding safety, quality and efficiency, where a special focus lies on long-term sustainability and low environmental impact.
As a result of the SCR reactor connected to the main engine and the Catamiser to the auxiliary engines, the company expects that the CO2 emissions will be heavily reduced, and the emissions of NOx can be kept below 2 g NOx/kWh.